BOYS HOSTEL
Hostel-A
Warden: Mr.MOONINDER SINGH
Contact no.: 8288008171(M)
Hostel-A is having 2 floors with 8 blocks. There is high speed internet connection in each block for students. Each block is having separate arrangement for water purifiers & bathrooms with washing machines & geysers. There are Lawns between the blocks. Badminton & volley ball nets are also available in lawns. To keep students physically fit gym facility is also provided to students. To keep students updated with current affairs T.V. room with sitting facility & newspaper Stands is also provided. Best quality of food is served in hostel mess. Proper care of balance diet is done in weekly schedule of mess.
CAPACITY OF HOSTEL
Total Capacity : 252
Single Room: 244
Shared Room: 4
Total Area: (426x486) square feet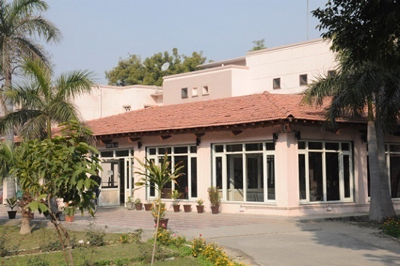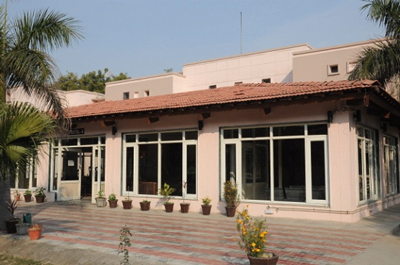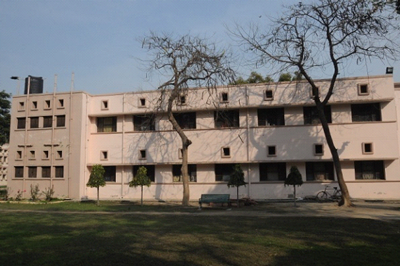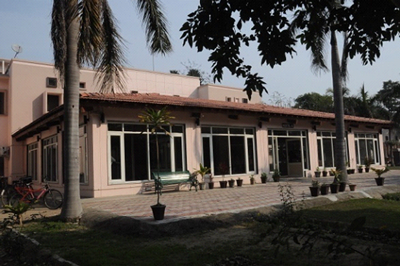 HOSTEL-B
Warden: Dr. Hem Dutt Joshi
Contact no.: 0175-2393344 (O), 0175-2393172 (H), 8288088161 (M)
Hostel capacity: 376
No. of Rooms: 94
Type of room's: 4 Seater
Facilities
Gym room, TV room, AC reading room, Table Tennis room, Night canteen, RO water, Washing machines & Geyser all the bathrooms, In door games, Lawns & Wi-Fi Connectivity.
Main features
Hostel-B, offers an easy going & relaxing atmosphere. All rooms are spacious, Bright & clean with 3 beds along with study tables and almirahs. Every wing has its own adequate number of bathrooms. Every room has wifi connectivity And can be accessed at reasonable speeds for 24 hours. Hostel has one ground within premises for sport like badminton. Adequate drinking of water facilities is available at each floor. Hostel has two common rooms called as TV room And T T room for recreational activities. As well As common study room which is fully A.C. Gymnasium with modern facilities and music system is available. The hostel mess caters to all the food & nutritional requirements of students. The menu for all meal sessions is changed regularly to provide variety & wholesome nourishment. There is a night canteen in the hostel too. For security purposes, hostel is fully equipped with CCTV cameras along with security guard for 24 hours.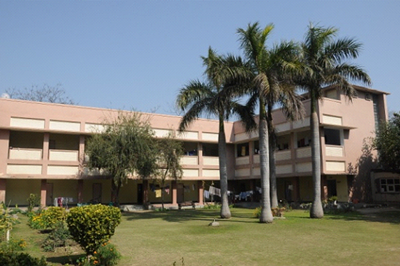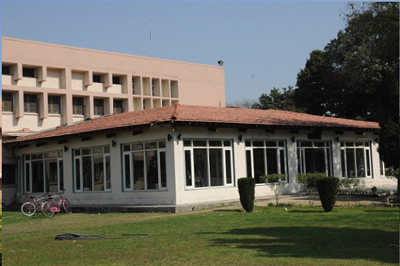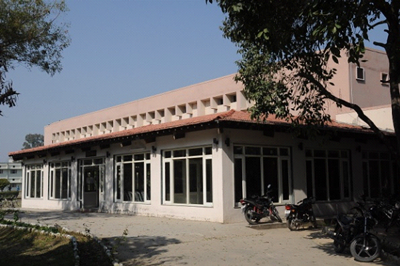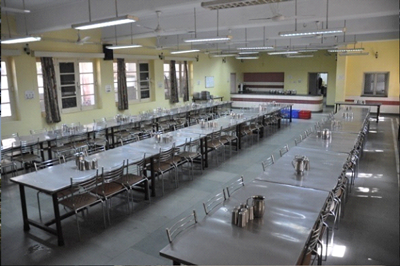 Hostel-C
Warden: Mr.KUNDAN LAL
Contact No.: 0175-2393173(H), 9041116015 (Care Taker), 82880008173 (M)
Capacity: 422
Hostel C is home for most of the first year students. It is the oldest hostel of the University having spacious rooms. The Hostel is well maintained and the students have access to the modern facilities like 24 hours IP camera surveillance, Wi-Fi, P A system, and a mini laundry plant. The other facilities in the Hostel include well equipped gym, TV/common room, library cum reading room, hot water, RO treated drinking water, and indoor game facilities like badminton, table tennis, chess and carom, The well maintained big lawns of the Hostel provide a serene environment. The hostel mess serves tasty and hygienic food. The mess menu is decided by the students and a mess committee of the students looks after the mess related affairs. An executive committee of the residents runs the day to day affairs of the hostel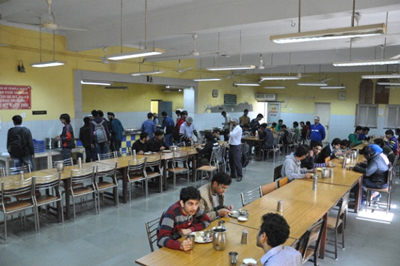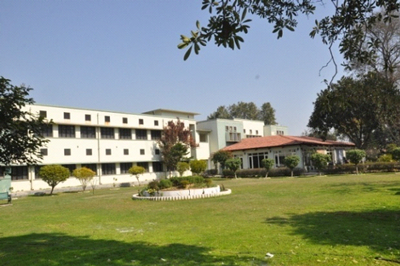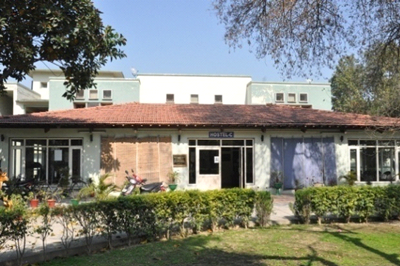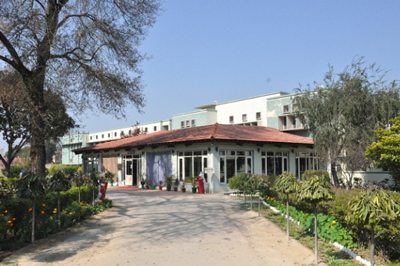 Hostel-H
Warden: Dr.B.N CHUDASAMA
Contact no.: 0175-2393502 (O), 0175-2393416 (H), 8288008179(M)
Capacity: 480
Hostel H is a relatively new hostel in TIET (Deemed University), with a total intake capacity of 480 students. All 160 rooms in hostel are 3 seaters and out of these 40 rooms are air conditioned. Hostel has all basic facility for the students such as gymnasium, TV room, table tennis room, reading room, library and messing facility.
Mainly senior students are accommodated in hostel-H. Every year a hostel executive committee is constituted to monitor and plan the routine hostel activity. This committee consists of students, hostel warden, care taker and mess manager.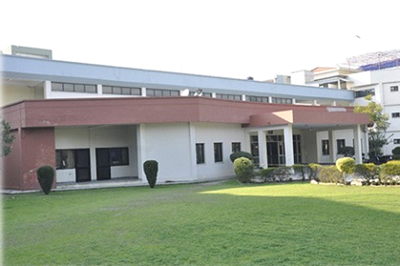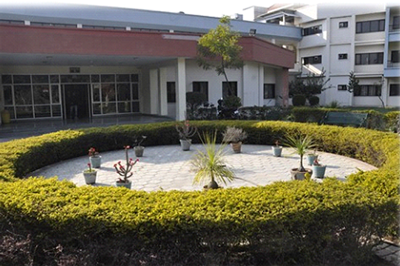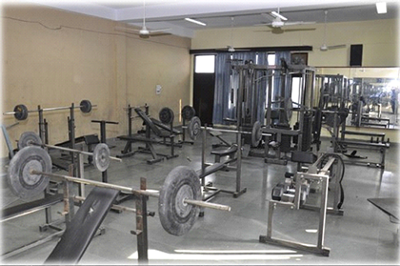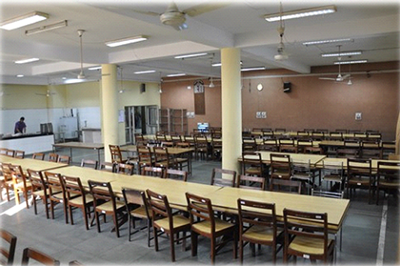 HOSTEL-J
Warden:Mr.RAJESH PATHAK
Dr.MOHIT AGARWAL(Assitant Warden) :- 9115608845(M)
Contact no.: 0175-2393374 (O), 2393177 (H), 8288008178(M)
Capacity: 962
Single Room: 858
Shared Room: 52
Hostel Jannat is new multistoried boys hostel of TIET (Deemed University), is one of the finest hostel in the country with state-of-the-art facilities. It is a single seated hostel with a capacity of 858 residents. There are 78 clusters in the Hostel each having 11 rooms. In each cluster washing machine, fridge, RO system, LCD TV and four sofa sets have been provided. Every cluster is further equipped with the indoor sports like chess, carom, etc. Hostel-J has a 24*7 Wi-Fi network for residents to access high speed Internet anywhere within hostel premises. Hostel gymnasium comprises of all necessary modern machinery for residents fitness. Air conditioned Reading room facility provides cool and silent environment to residents to focus on their studies. Hostel library is well equipped with light reading books on self motivation, art, literature, sports, technology, current affairs, etc. The twin towers of Hostel-J have 2 elevators each installed in both the buildings. There are total 4 elevators in the hostel to make it easy to move from ground floor to 7th floor and anywhere in between. These elevators also has power backup in case of emergency. Open Air Theater of Hostel-J provides an excellent platform to conduct cultural functions within the premises of Hostel. Hostel J has its own Guest Rooms where parents or other guest can stay. Guests rooms are fully furnished with great facility of food. Hostel J has fine security measures. It is guarded by guards at entrances and patrolling in the hostel at day and night. Hostel J has CCTV cameras installed at different locations. It also includes Fire alarms within premises
Excellent Hostel-J mess caters to food hygienic food requirements of residents. Food is lovingly cooked under the guidance of the cooperating and vigilant committee members. Its key highlights are the "Night Mess" facility with Multi-Cultural cuisines being provided to the residents. Keeping in mind the interests of the residents, no dish gets repeated till none less than two full weeks. Mess menu includes special nutritional supplements like healthy sprouts, cornflakes, soups and boiled eggs etc.
For smooth functioning of Hostel, we have our in house developed Hostel-J complaint management system. This online system provides the facility to register complaints online in case of any malfunctioning of equipment. The system automatically extracts room/cluster details and ensures speedy processing of complaints. We also have in house developed Online Room Allocation System where residents in the beginning of academic session can choose the room of his choice online through very interactive interface on first cum first serve basis. At Hostel-J, we are committed to provide excellent services to our residents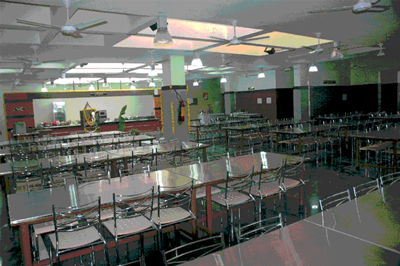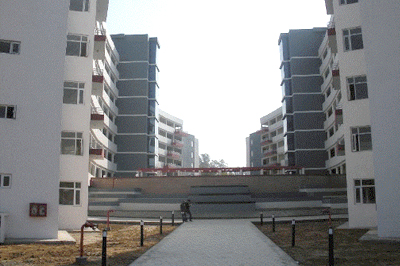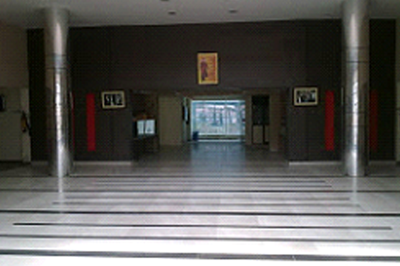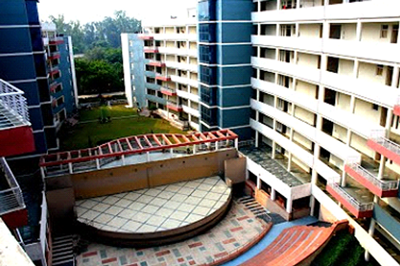 Hostel-K
Warden:Dr. Shakti Singh 
Contact no.:9115608898(M)
Mail id:-   This email address is being protected from spambots. You need JavaScript enabled to view it.
Capacity: 600

Hostel-L
Warden:Dr. Ajay Kumar Loura
Contact no.:9115608834(M) 
Capacity: 300

GIRLS HOSTEL
HOSTEL-E
Warden : Dr.Shweta Goyal
Contact No,: 0175-2393055 (O), 0175-2393175 (H), 8288008174 (M)
Capacity : 276
Hostel E is one of the four girls hostel in the institue. With a majestic strength of 237 seats that are available in the form of 48 single rooms, 4 two seater, 39 three and 16 four seater rooms, the hostel boosts of several facilities that become part of everyday life of girl hostellers.The hostel has its own mess that serves with the choice of quality food, hygienically cooked and served. Various student committees within the hostel such as cultural, sports, mess, discipline are constituted with a sole motive of creating a conducive environment for girl students to stay and cherish the hostel life with a sense of responsibility. Each room is furnished with cots, study tables, curtains and a storage space. Basic amenities are provided and entertainment facilities in the form of LCD TV with DTH in the common area, Uninterrupted power supply, well equipped Gym, Photostat corner, Indoor and Outdoor Games facilities, night canteen, medical facilities and first Aid box along with a 24 hour ambulance service adds to the level of comfort that is guaranteed to each hosteller. The water coolers with RO for drinking water and washing machines are installed on each floor. Apart from this, 24 hour security guards posted at the hostel gate ensure a secure abode for the girls. Surrounded with lush green gardens from all the sides and spreading beauty and freshness all around, Hostel E is truly home away from home.
(Single rooms–48, Two Seater–04, Three Seater–39, Four Seater–16)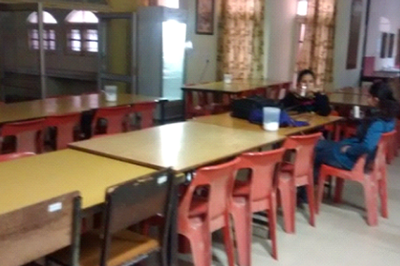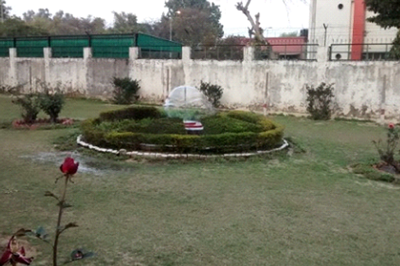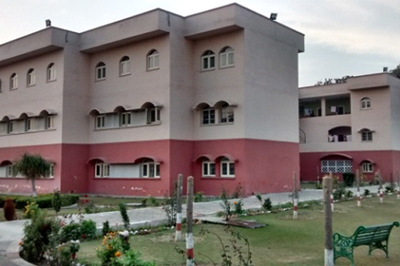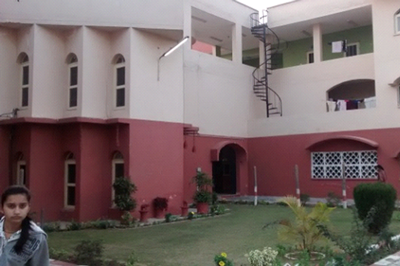 Hostel-G
Warden: Dr.AMANDEEP KAUR
Contact no.: 8288008149 (M)
Capacity: 272
Single Room: 48
Shared Room: 56 (4 Seater)
Surrounded by majestic lawns that encompasses beauty of all sorts, hostel G is a place to cherish. Very recently renovated, the hostel provides accommodation to 234 girls with a choice of 18 four seater, 38 three seater and 48 single seater rooms. Housing this many young girl students, hostel has all the modern facilities that every girl would long for in a home away from home. The facilities include: parking lots, a gymnasium that is equipped with the latest gizmos, rich library populated on demand put forth by all present and past inmates. In addition the students are provided with a Wi-fi facility which they can avail 24x7 throughout the year. Water coolers with RO and washing machines on each floor make it convenient for students to access them. Every fresh year of admissions, the hostel girls voluntarily chose to serve various aspects of the hostel that includes mess, cultural activities and sports. A counselor team, which comprise of few senior inmates, is a separate committee constituted within the hostel to provide guidance to younger lot in dealing with various aspects of hostel life and academic dealings. Many inter and intra hostel competitions are organized time to time so as to promote social interaction of girls from different batches and branches. The hostel has its own mess service, which is overseen by student mess committee duly constituted every year. This committee decides on the menu and takes care of the needs of the students by getting regular inputs. The hostel shares a common hangout corner with hostel E that normally comes alive in the evening.
In brief, the culture and the lively spirit of the environment aids in illuminating the ideas that delve in the bright minds of residents of Hostel G, leaving them nostalgic when they move on to another hostel in another year.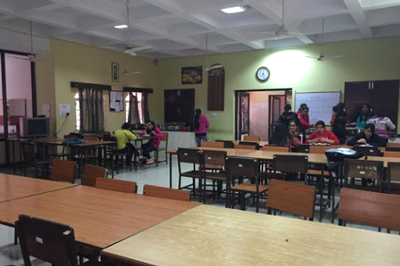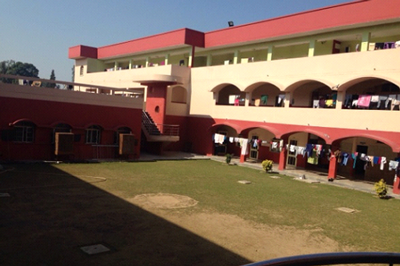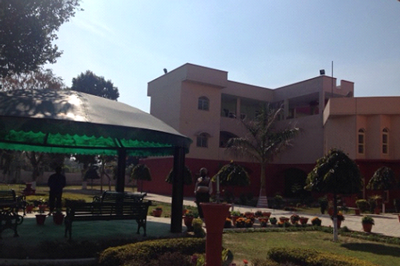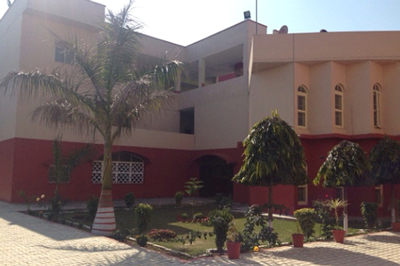 Hostel -I
Warden: Dr. (Ms.) Ranjana Prakash
Contact no.: 0175-2393016 (O), 2393830 (H), +91 8288008175 (M),
Capacity: 464
Hostel "I" at Thapar Institute of Engineering and Technology (Deemed University), Patiala, provides a budget oriented and socially comfortable accommodation for the girl students. The combination of both serene environment for studies and the diligently enthusiastic convivial ecosystem boosts the students to indulge both in curricular and extracurricular activities leading to overall growth of personality.
The hostel has spacious accommodation of 253 rooms which includes 176 cubical rooms (single seaters), 77 dormitories(three seaters), which is inclusive of 55 rooms that areair-conditioned.With a thought that an intelligent brain resides in healthy body, hostel has a well-equipped gymnasium that provides amenities for fitness and health of residents of the hostel.The floors of the hostel are connected by, lift that is available24x7x365.The hostel also boasts of a spacious and air-conditioned reading-cum-library room. This hostel also provides air-conditioned guest rooms for parents and guardians when in need.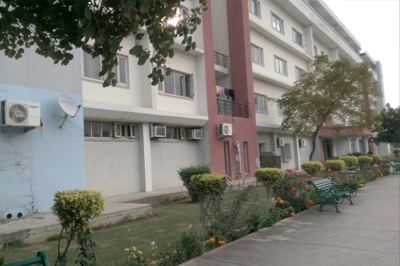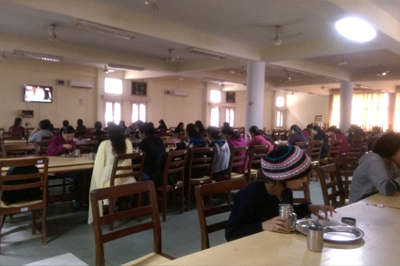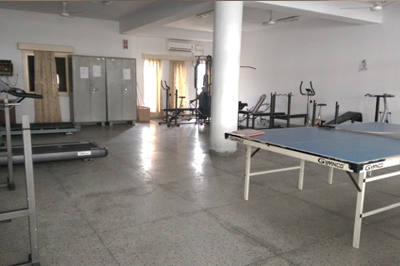 Hostel-PG
Warden:Dr.MEENAKSHI RANA
Contact no.:0175-2393137 (O), 8288008176 (M)
Capacity: 576
Hostel PG is a single seated hostel with a capacity of 288 rooms. Surrounded with plush green lawns and a beautiful lawn in the center, the hostel has a well ventilated mess and an air conditioned reading room. This hostel also offers a well equipped gym and a meditation room. LED TVs are placed in the mess, reception area along with in the TV room itself.  Students enjoy the beautiful mornings in the hostel along with the peacocks and numerous birds. They also celebrate various functions in the hostel like diwali night, independence day, republic day, hostel night, lohri function etc .with great enthusiasm.