Alumni get together
Alumni meet was held in Patiala and was attended by more than 100 guests. Dr. O P Pandey, Dean Research and Dr. R K Sharma, Dean Faculty represented the varsity on this occasion. The logo of TIET Alumni Association was unveiled. Global Leadership Summit was held in Patiala campus and business quizzes, talks, group discussions took place. Panel Discussion centric to Entrepreneurship, B-Plan workshops, Global Leadership Summit, Start up Pitching sessions were a part of the 2 day event. Graduating, post-graduating and doctoral students of TIET participated wholeheartedly in the 'Alumni in the Making'. Jalandhar Chapter of the Alumni Association held Alumni meet. The event was attended by more than 50 attendees.
Placements
Four students were offered jobs by marquee companies - De Shaw and Arcesium India. Salary package offered topped Rs. 33 lakhs pa.
Alumni Achievements
Sachin Gupta, B.E. Mechanical Engineering came 3rd in UPSC Civil Services Examination 2017.
Student Testimonials
From extraordinary learning curves to best campus placements, students share their experiences on being a part of Thapar Institute of Engineering & Technology. #YouCouldBeNext
CAPSL - New Directions in Teaching & Learning on Outcome based approach, Curriculum, Assessment and Reflection
A core module titled "Reflection" by Dr. Michelle Share was organized as a part of CAPSL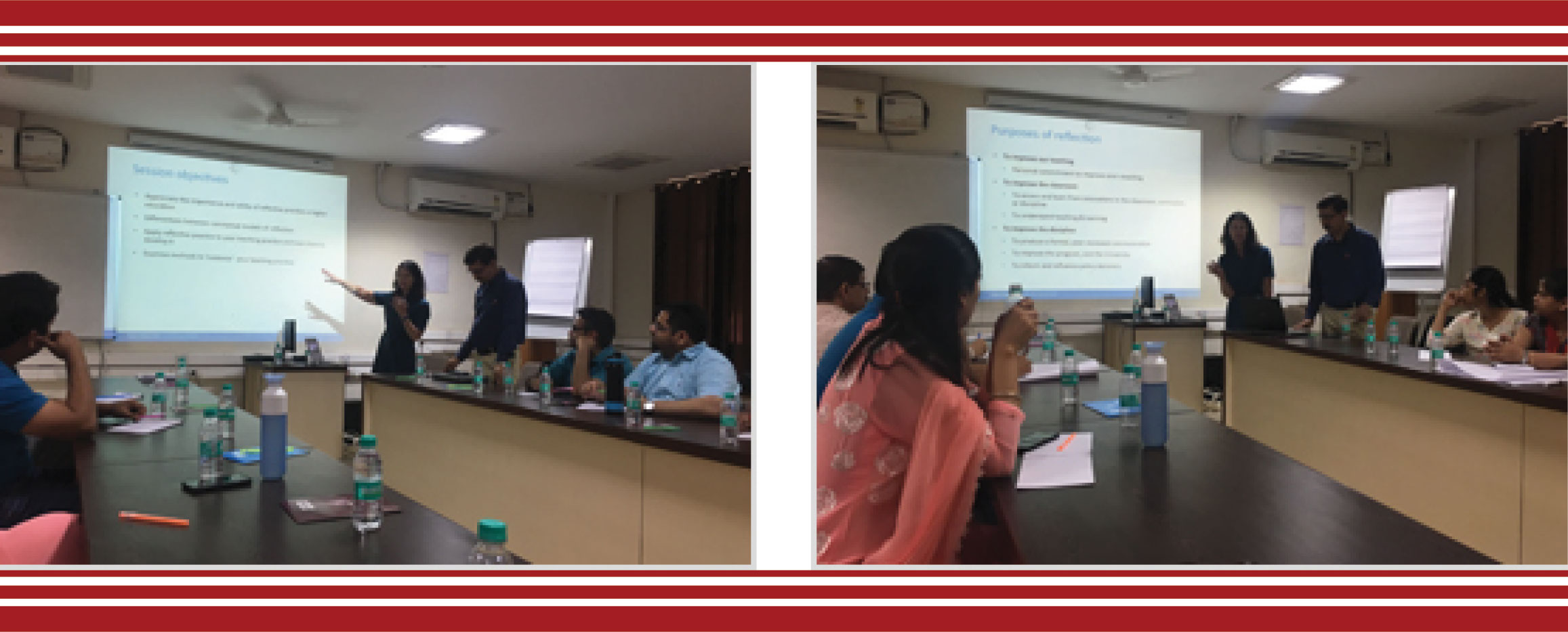 Centre of Training and Development events
Centre for Training & Development at TIET conducted many students and staff development programmes. Programmes included English enhancer, environment energizer, aptitude accelerator, and many other such sessions.
MoU with NSIC-Technical Service Centre
An MoU was signed between NSIC - Technical Services Centre and TIET for imparting skill through training programs to the students.


TI feels proud to share the achievements of their star faculty.
Dr. O.P. Pandey, Senior Professor, School of Physics and Materials Sciences received grant worth 59.76 lakhs for three projects namely 'Synthesis and characterization of molybdenum carbide nanoparticles for electrochemical applications', 'Synthesis and characterization of novel 2D metal carbides (MXenes) for energy conversion and storage applications' and 'Utilization of sea beach minerals for development of high performance aluminium matrix composites'.
Dr. Rajeev Mehta, Mr. Bikramjit Sharma and Dr. Rahul Chhibber were awarded Gold Trophy by PlastIndia Foundation for their excellent research on "Glass fiber reinforced epoxy-silyated clay nanocomposites" in Best Research in Polymer Sciences, Technology and Engineering category.
Mr. Piyush Samant and Dr. Ravinder Agarwal, faculty at TIET, are at the forefront of an ongoing research that aims to diagnose Diabetes by scanning the Iris.
Dr. Amandeep Singh Oberoi, Assistant Professor, Mechanical Engineering Department at TIET received recognition for his work that got published in collaboration with Royal Melbourne Institute of Engineering and Technology (RMIT) University, Melbourne, Australia.
Dr. Pawan Kumar in collaboration with several other authors from Jamia Milia Islamia, NIT Kurukshetra and Carnegie Mellon University, USA published 'Handbook of Research on Power and Energy System Optimization'.

The students at TIET were happy to know about the research initiatives at the institute and evolution of alumni in their respective fields.


Orientation Program for first-year- PROEM: 16 to 28 July 2018
Frosh Week: 20 to 24 August 2018.
Thapar Food Festival: 12 September 2018.