Experiential Learning Centre
Under the ongoing contemporisation program at TIET. Since January 2018 an Experiential Learning Centre (ELC) has been initiated with help from Prof. Sanjeev Bedi from University of Waterloo, ONT, Canada. Prof. Bedi is going to visit TIET every year for 6 years from 2018 to 2023 to help establish the centre. To define the roadmap of ELC, faculty members from all departments have been engaged to identify key skills that TIET will like to impart to our graduates in every engineering branch. Projects are being built around such skills and after pilot projects, tested on smaller groups of students during the semester or as internships during vacations. The scaled up projects will be rolled out as co-curricular projects or as projects interwoven in the curriculum. The guiding philosophy for ELC is to introduce the undergraduate students to real life engineering problems in every semester of their graduation. These projects will have an increasing focus on open ended problems requiring self-explored, innovative, engineered solutions by a teams of students, similar to real engineering job challenges. The motive is to move from prescriptive lab based experiments and model/simulation based projects to real life engineering problems to be solved using research based, student centric, and outcome based approaches to generate real solutions which are more tuned to industry requirements and emulate the practice based education adopted by the top academic institutions of the world. These projects also mesh well the teaching learning processes being imparted to faculty members under the CAPSL new directions program being run in TIET along with TCD, Dublin. They also serve as cornerstone projects for undergraduate students, preparing them for the Capstone Projects of the final year, and better meeting the outcomes expected under NBA and ABET accreditations.
The various activities and projects undertaken under ELC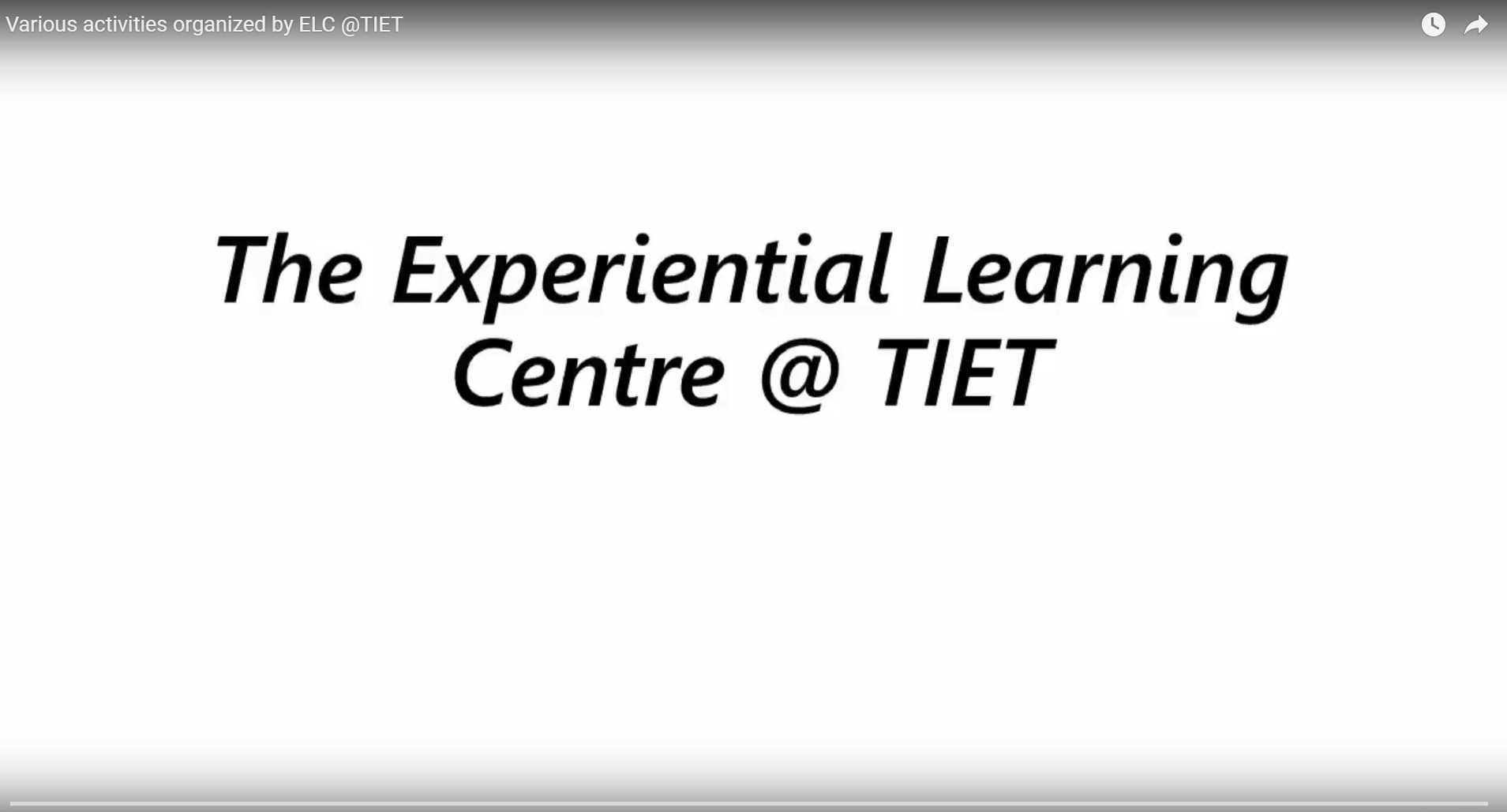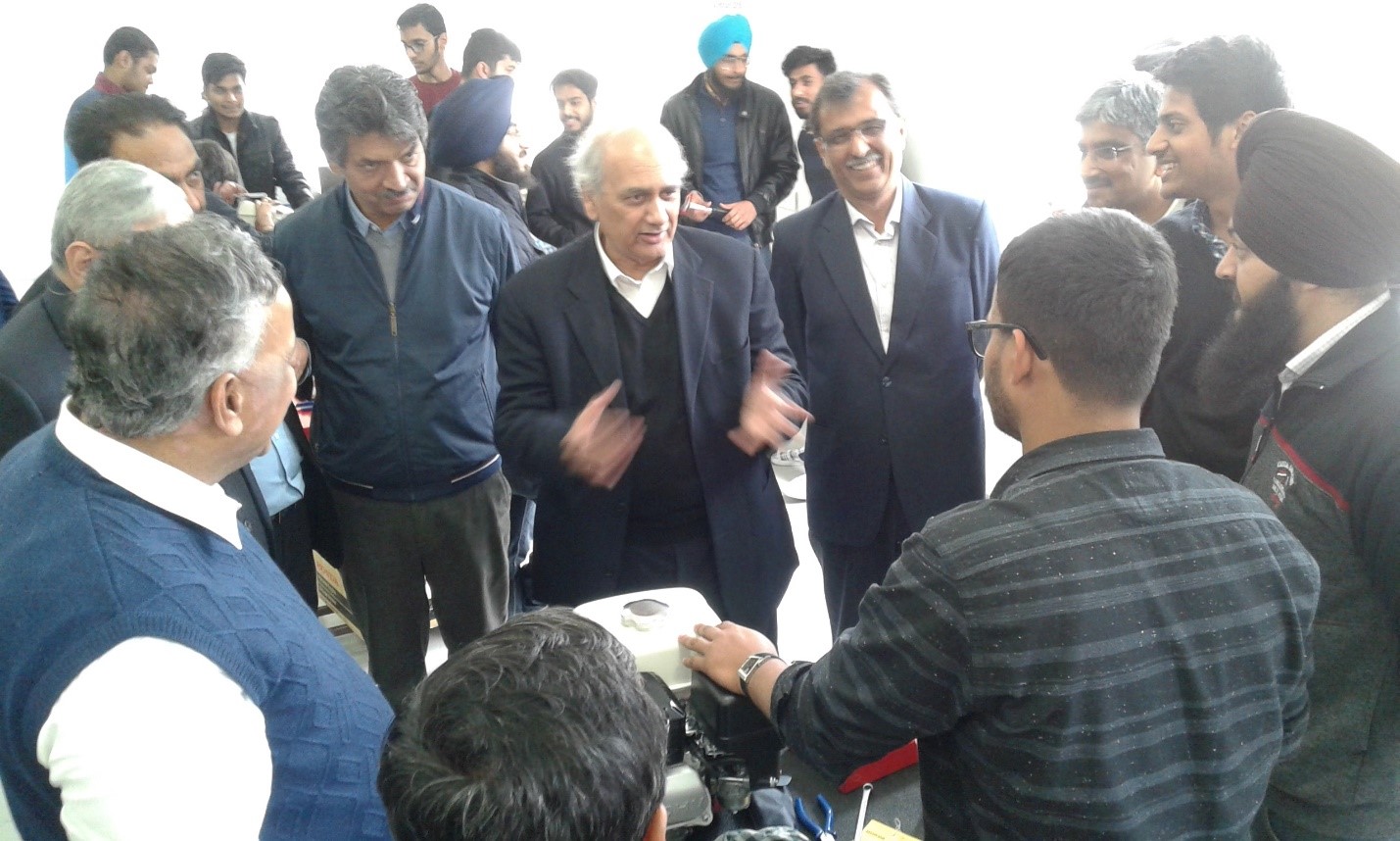 ELC Engine dissection student activity for 2nd year students being witnessed by CBOG, Director, Deputy Dir, Registrar Dr S Bedi, Mr. NP Singh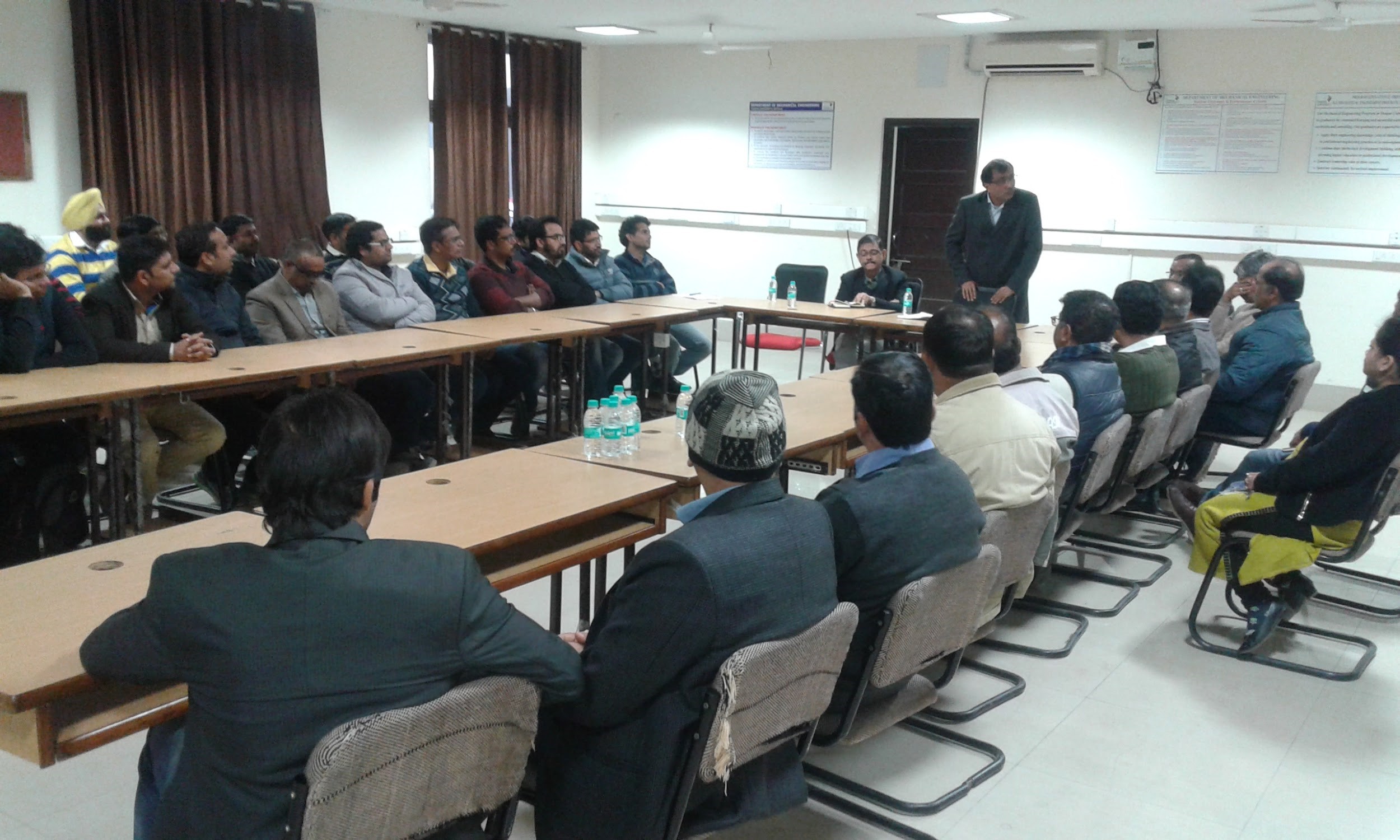 A meeting with faculty of Mechanical Engineering Department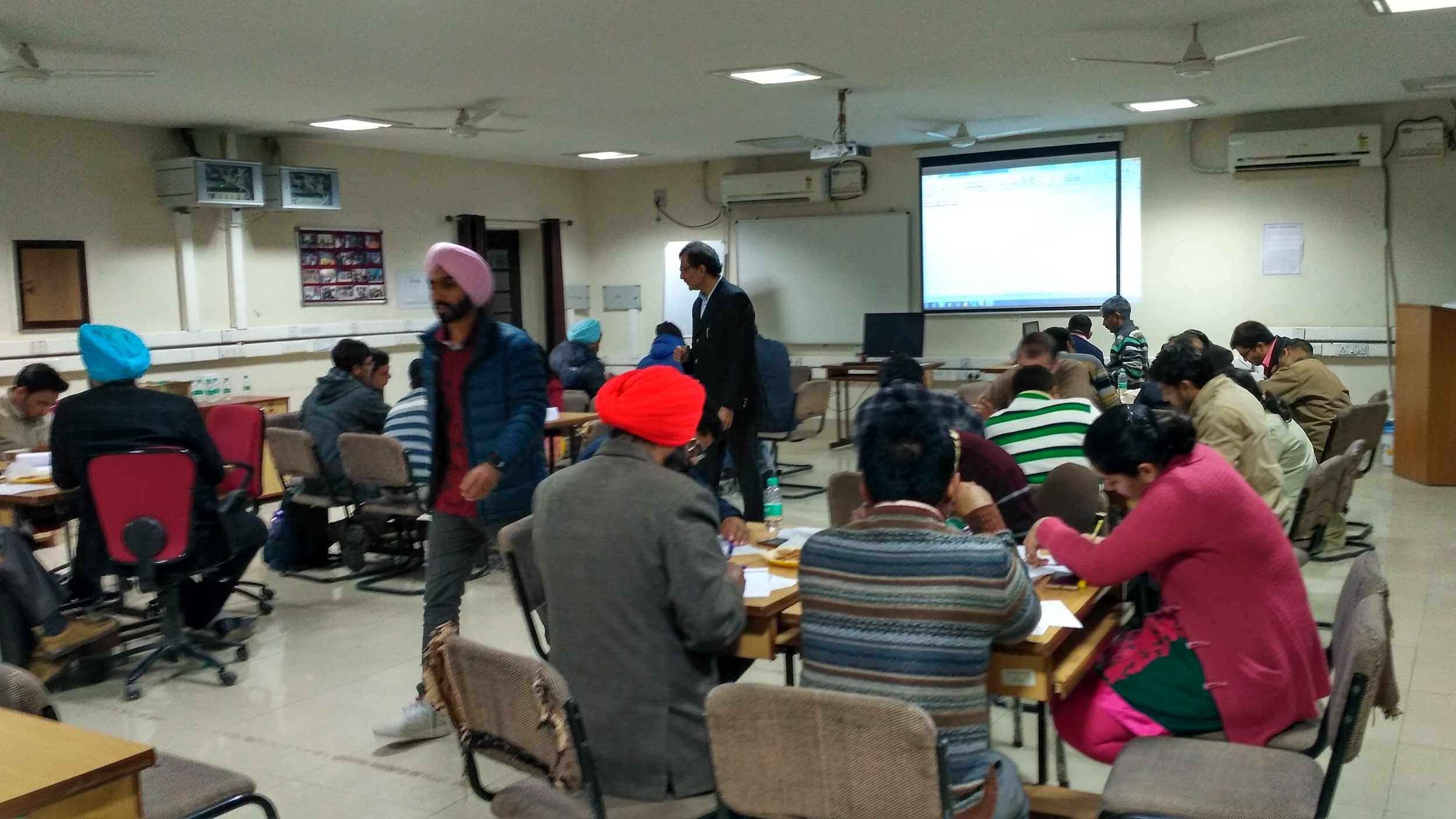 Mini retreat with Electronics Engineering faculty
Engine Dissection in Mechanical Engineering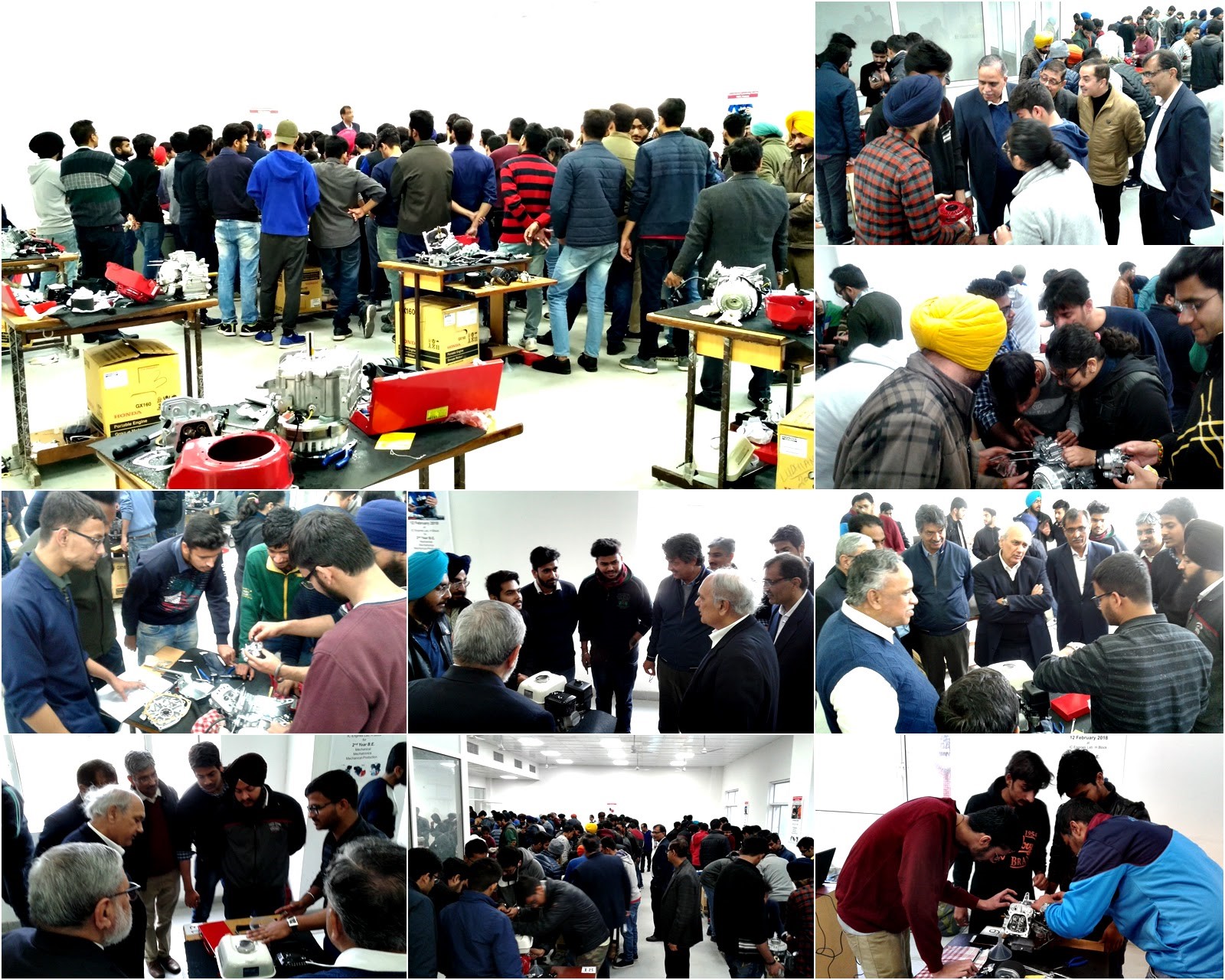 House design, build and testing in Civil Engineering.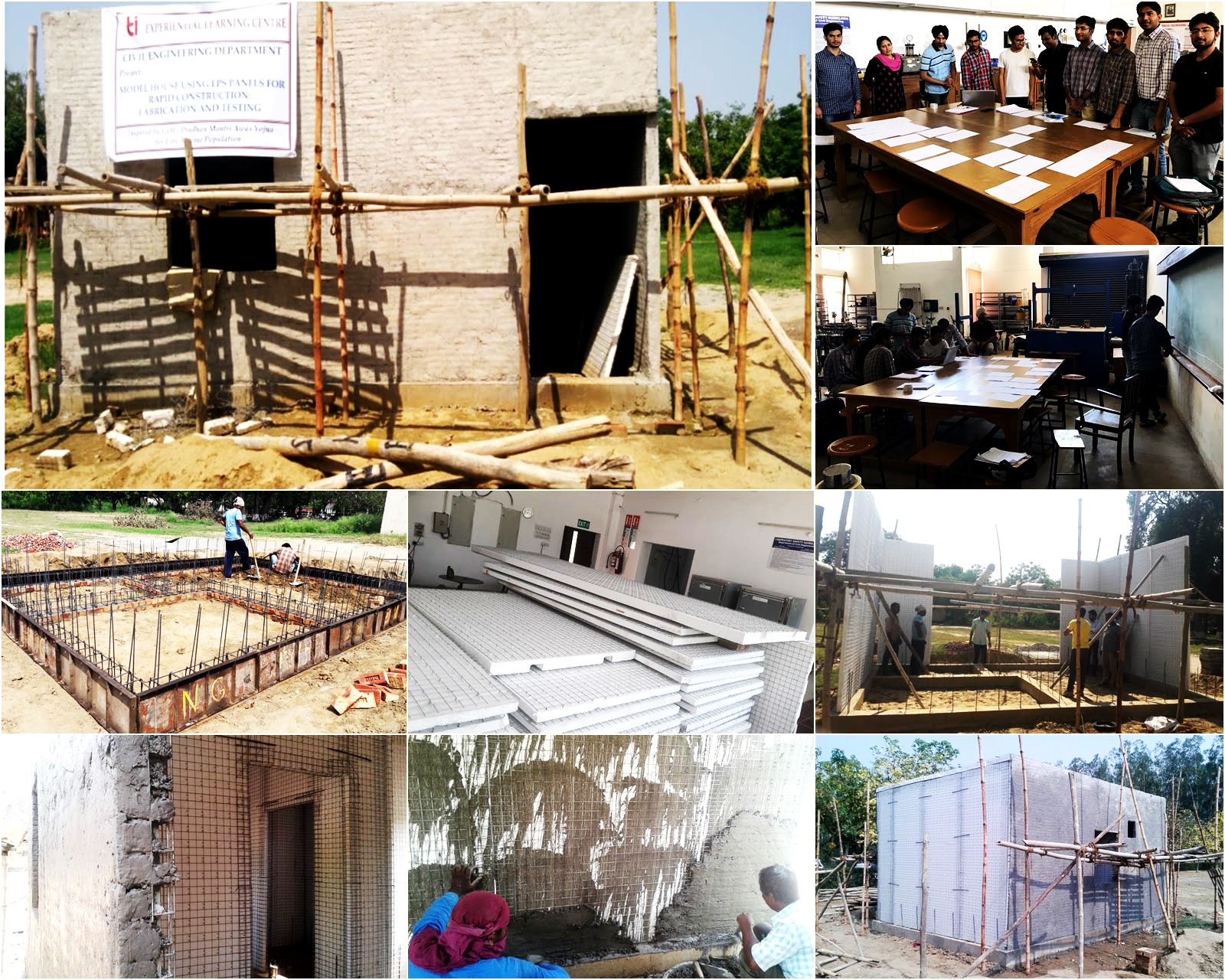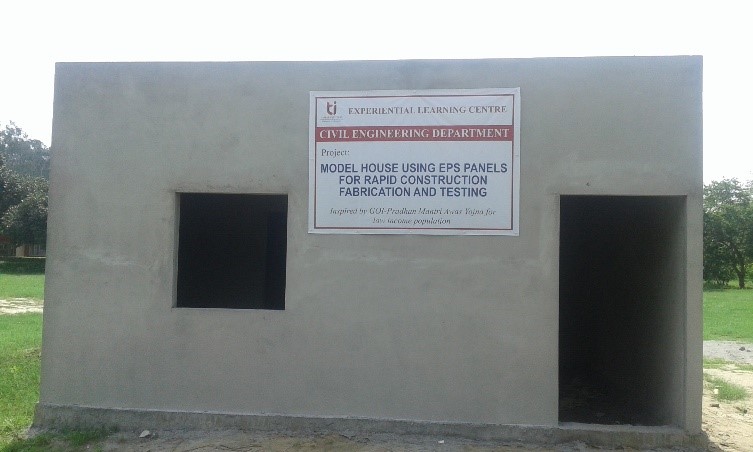 Electric Motor Winding in Electrical Engineering Department.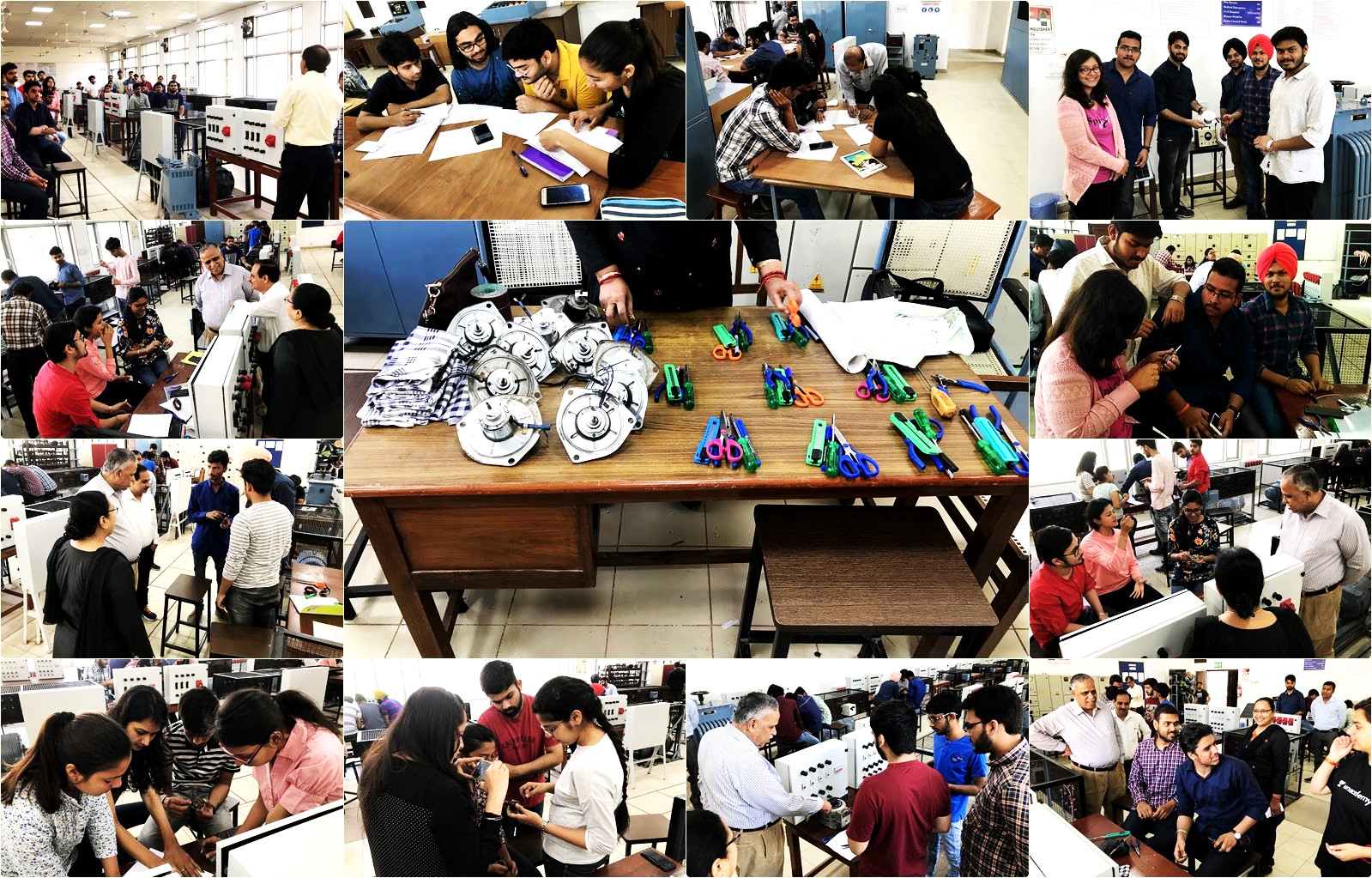 Household wiring in Electrical Engineering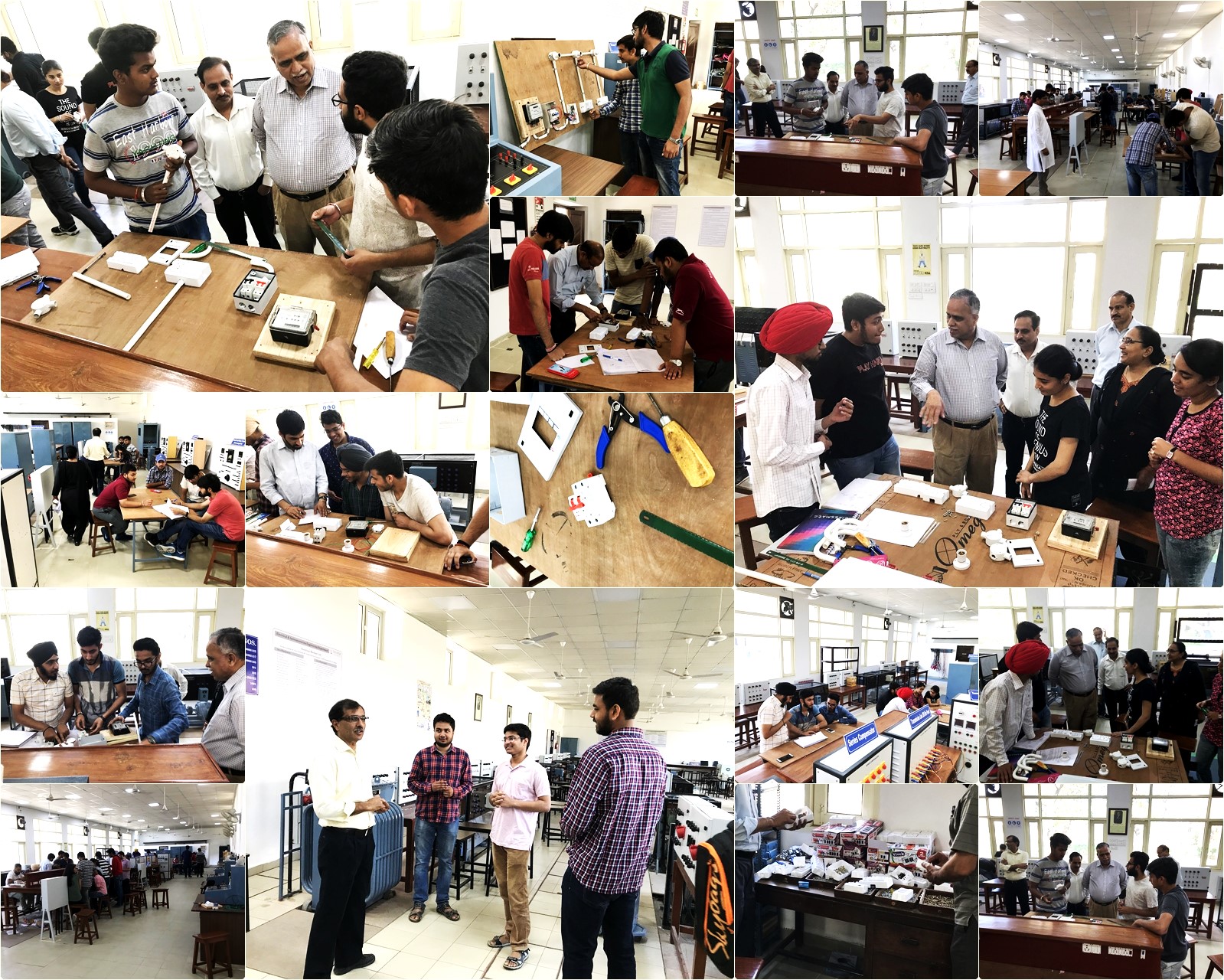 Plate Heat Exchanger Design, fabricate and Test in Chemical Engineering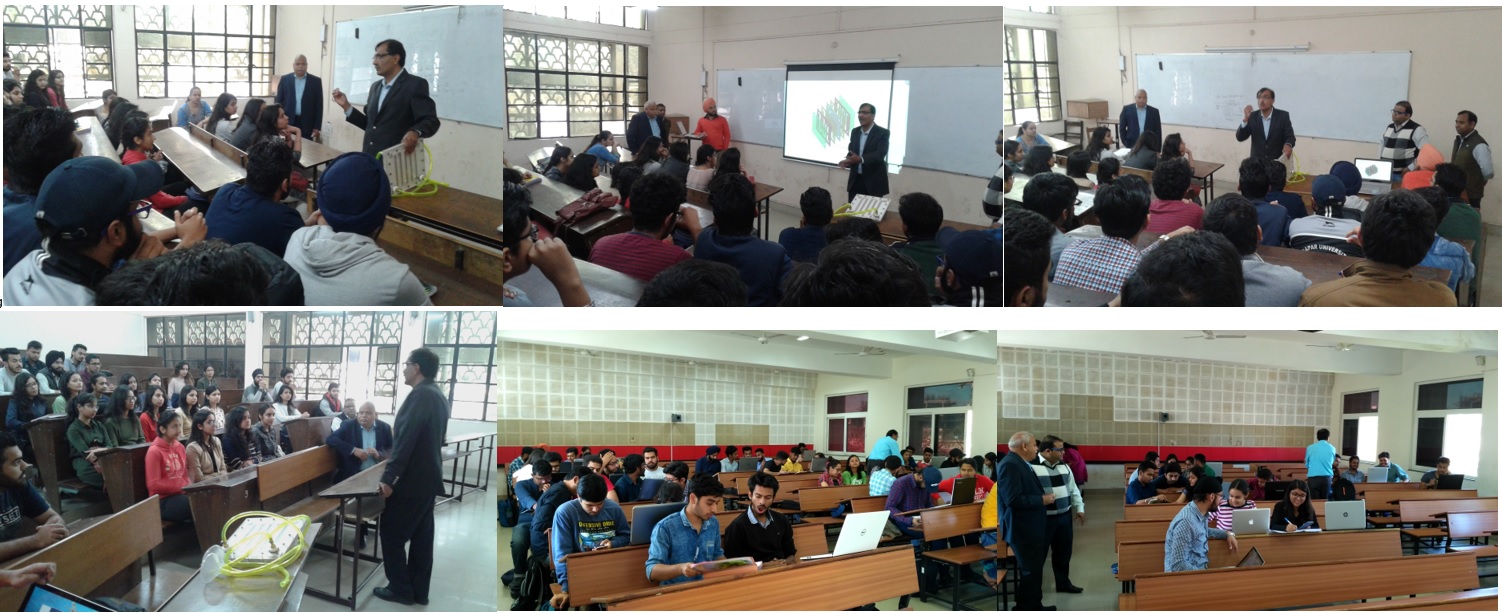 eTransport solution for TIET campus
eTransport: Team RISCIO, Team AEDI and Team GOGO bikes are designing and implementing a mass transport solution for the TIET campus.
Bicycle Dissection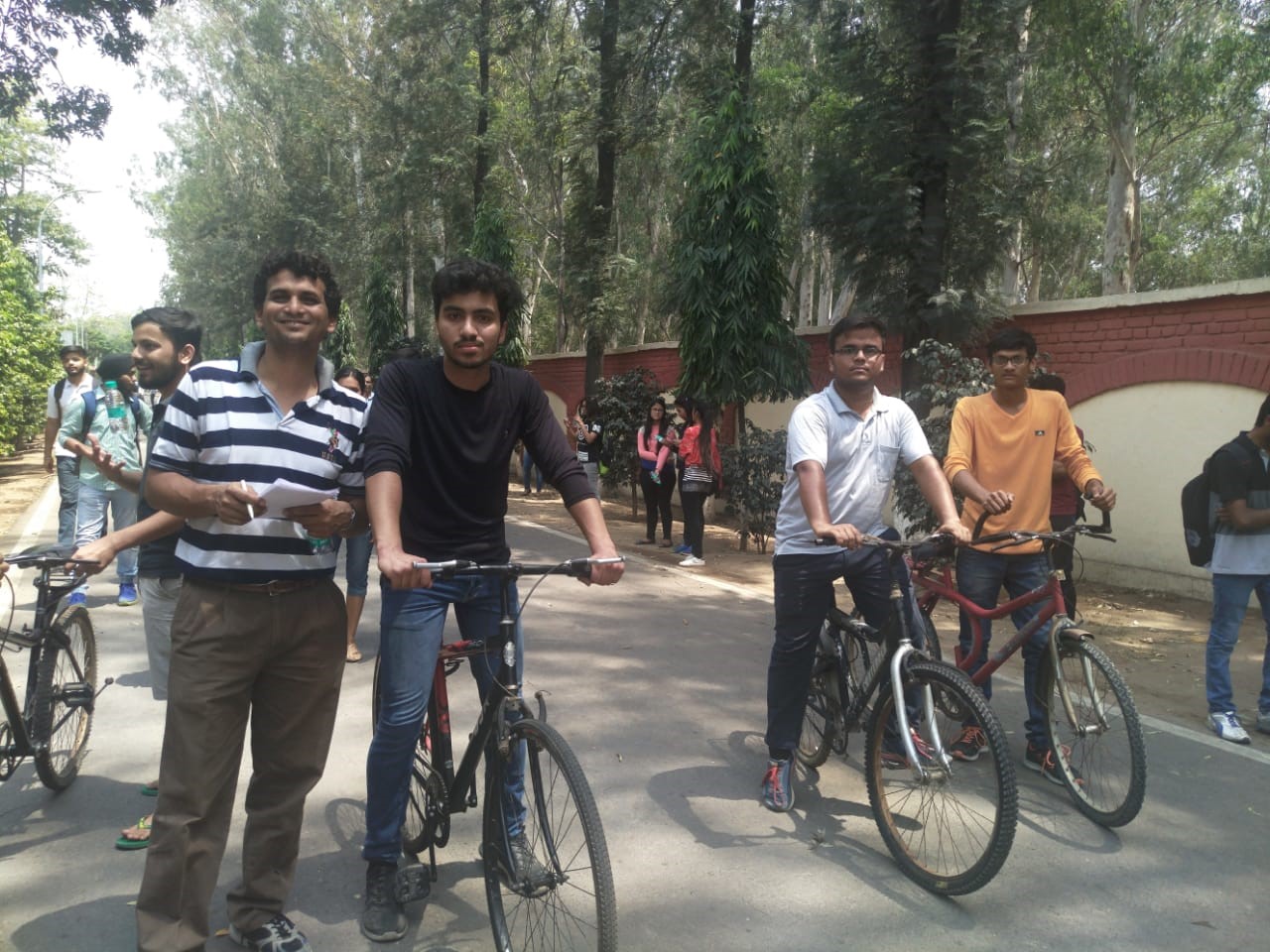 Digit Recognition
A Computer Science and Engineering project into character recognition using image processing
Summer 2018
eJeep: Converting a THAR Jeep to electric vehicle.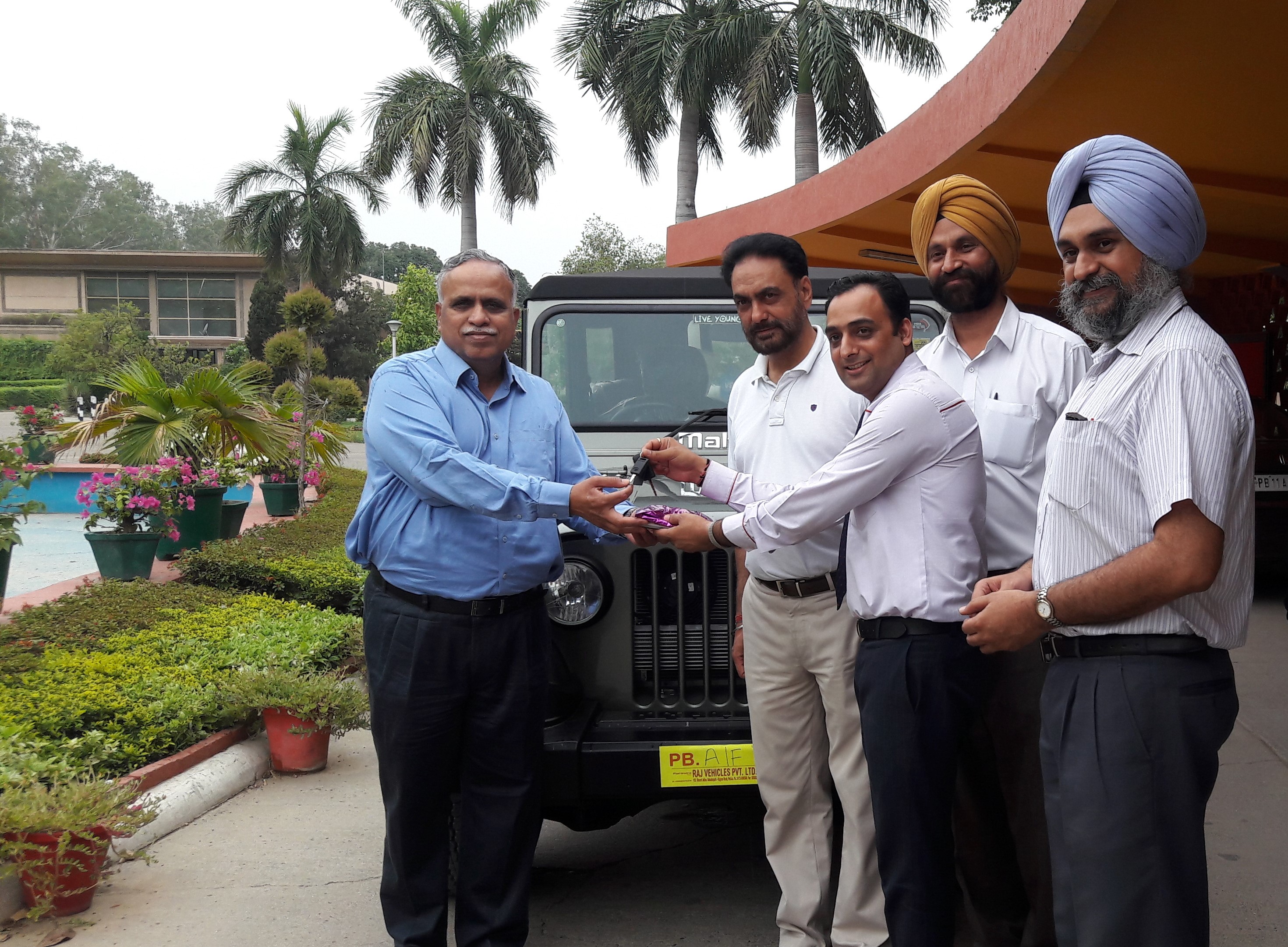 Receiving the Mohindra make THAR Jeep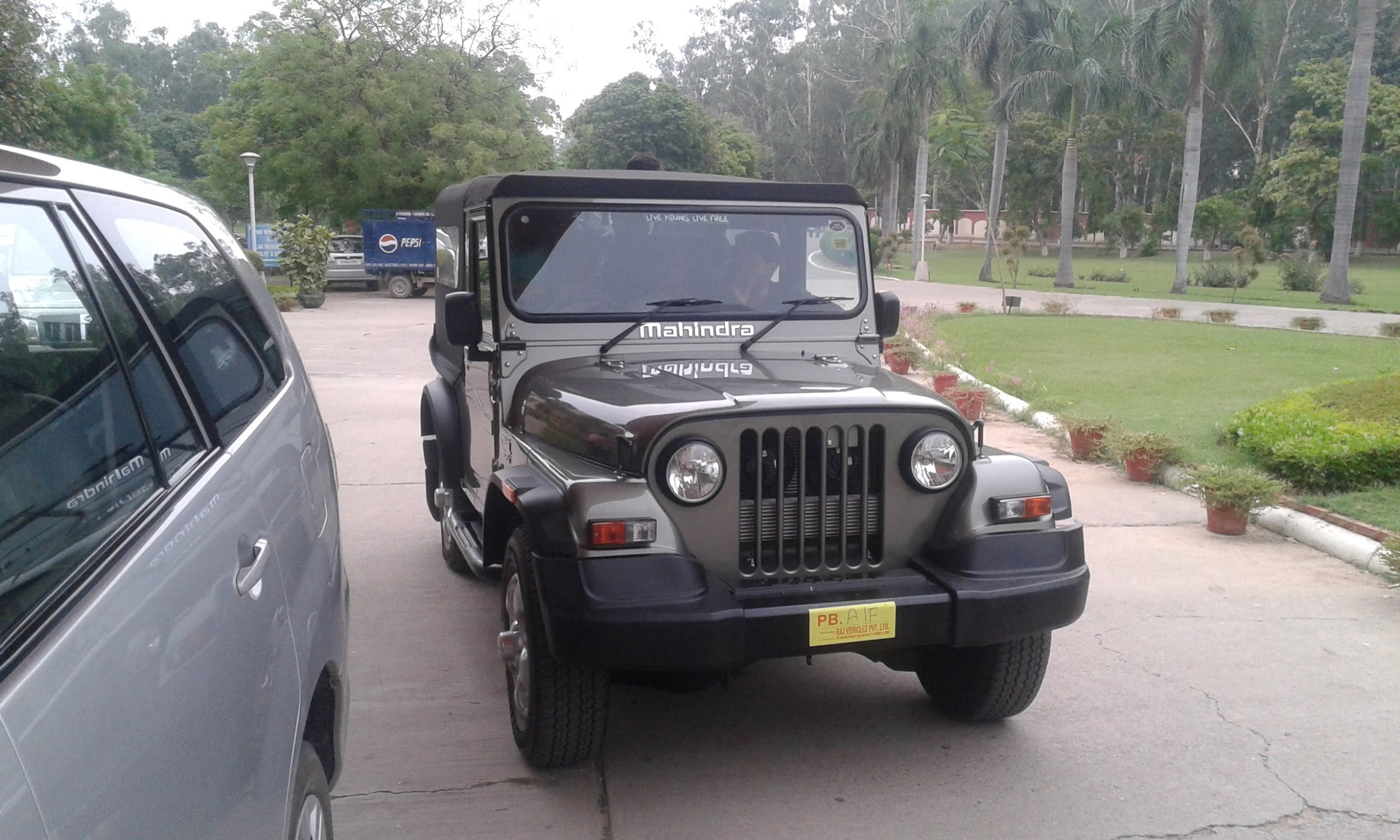 THAR handed over to the students team.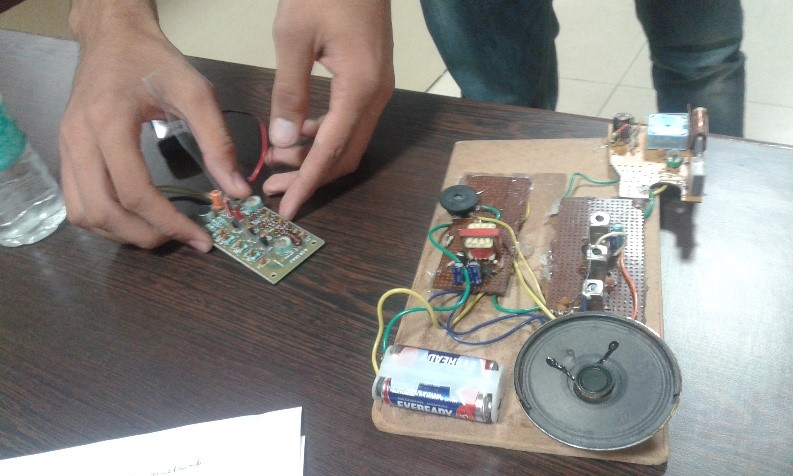 Power Supply: Students groups designed and fabricated power supplies from basic components.

ELC Activity of 2nd year EIC on "IoT and its applications"