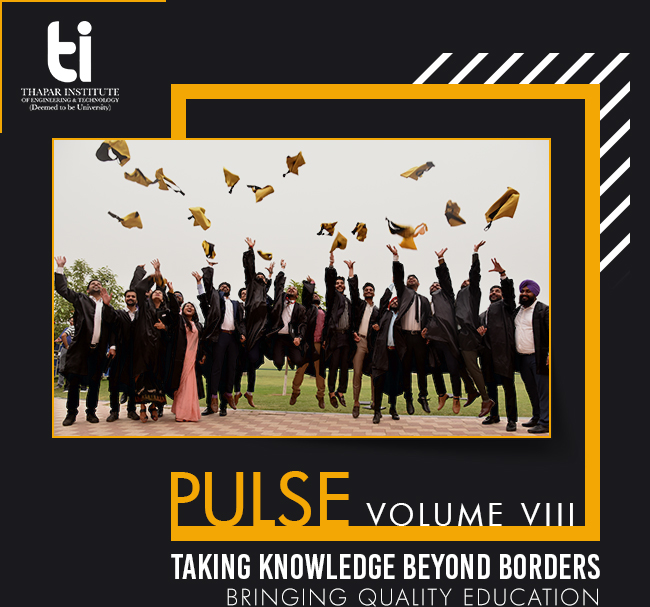 Team NOX dances its way to Glory!

Dance Club NOX team of TIET bags the first position in Western Dance Competition held at the annual cultural fest OASIS'19 organised by BITS, Pilani.

Inter Technology University Tournament 2019-20, TI, Patiala

Thaparians make a mark at the 'Inter Technology University Tournament 2019-20' held at TIET, Patiala Campus from 2nd-4th November 2019.
Formula SAE Italy, Italy

Another landmark achieved by TIET students! Team Fateh Thapar's formula racing team embarks on the process of manufacturing a new car for entry into the Formula SAE Italy 2020 to be held in Italy.

TI makes a mark at MUN-Thumso 2019

Ritwik Mehta (Second year, Electrical Engineering) judged as the MUN-Thomso 2019 at IIT Roorkee.
HackMIT, Cambridge, Massachusetts

TI offers a partial grant to Bharat Kashyap and his team, final year undergraduate student from Computer Science Engineering Department, to participate in "HackMIT", Cambridge, Massachusetts. He represented a team of 4 and bagged the first prize (and $1,000 prize money) in the "Building the Financial Revolution" at the flagship software development competition of the Massachusetts Institute of Technology (MIT).

Startup by TI student

Viresh Gupta starts a customised & fashion brand startup "WESQUARE" in January, 2019 with established markets in Delhi, Chandigarh, Patiala, Ludhiana. With multi-platform presence (Flipkart, Amazon, Limeroad), WESQUARE delivers end-end solutions.
| | |
| --- | --- |
| | Dr. Maninder Singh, HOD, Computer Science and Engineering, conducts a workshop on 'Ethical Hacking & Cyber Security' at the Lawrence Public School, Jammu. Dr Singh's aims at enhancing understanding by faculty members, research scholars and students. |
| | |
| --- | --- |
| Dr. Prateek Bhatia, Associate Professor, Computer Science Engineering Department, TIET puts down his thoughts in a beautiful poem 'Nanak' that touches our hearts. | TI and University of Angers sign MOU and open global gateways for promising research internships. TI's Dr. Tarun Kumar Bera signs the MOU for the varsity and for research in Robotics. Dr. Bera also speaks on Mobile Robotics at the University of Angers. |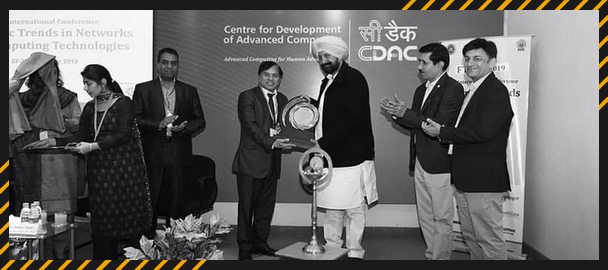 TI's Dr. Rajesh Khanna, Professor, Electronics and Communication Engineering Department attends FTNCT 2019 as guest of honor. The 4-day conference on 'Futuristic trends in networks and computing technologies' international conference was hosted by the prestigious Centre for Development of Advanced Computing (CDAC). .
| | |
| --- | --- |
| Dr. Surbhi Sharma, Associate Professor, Department of Electronics and Communication Engineering attends the 'Study Tour' at Dudley College of Technology, UK sponsored by British Council & AICTE – UKIERI Leadership Development Program. | Dr. Prateek Bhatia, Associate Professor, Computer Science Engineering Department, TIET composes an enlightening poem 'Saans' on pollution and it's harsh reality. |
| | |
| --- | --- |
| | Dr. Amandeep Singh Oberoi, Assistant Professor, MED and Ms. Meera Sharma, PhD student, get awarded a fully paid trip to Moscow, Russia under 'New Generation Programme' of the Russian Federation to present a research paper at the BRICS Youth Energy Summit 2019 as a part of Russian Energy Week. |
TIET takes dedicated efforts towards encouraging students to get their research published and showcase their abilities. Kudos to the researchers at TIET!

Mr. Abhinav Jain (PhD (SRF) student, ECED) and Dr. Rana Pratap Yadav (Assistant Professor ECED) publish 2 research papers entitled "Design and development of resonant loop antenna for mock-up ion cyclotron resonance frequency system of tokamak" and "Design and development of high power variable dual directional radio frequency coupler" in IET Microwaves, Antennas & Propagation, SCI Impact Factor 2.036, and 1 research paper entitled "Design and development of 2kW, 3dB hybrid coupler for the prototype Ion Cyclotron Resonance Frequency (ICRF) system" in International Journal of Microwave and Wireless Technologies.
| | |
| --- | --- |
| | Thapar Institute steps up the world ranking bar by attaining world rankings that exemplify its academic excellence and research breakthroughs. Hope for a holistic development led stimulating environment at TIET. |
TIET Rotaract Club organises a 'Mega Blood Donation Camp' on the occasion of the 550th Prakash Purab.
A big thanks to Rajnindra Hospital, Patiala for collaborating with TIET for a record-breaking collection of 320 Units from 450+ applicants.

NSS Units of TIET, Patiala campus collect old clothes, blankets and goodies for donation to Pingla Ghar, Patiala.
| | |
| --- | --- |
| | NSS Units of TIET, Patiala campus organise a free eye checkup camp facilitated by Dr. Atul Kakker open to all students, staff and family members. |
| | |
| --- | --- |
| School of Mathematics, TI organises an insightful experience for students at the 'Number Theory, combinatorics and Special Functions (NTCSF-2019)' conference. | Mudra presents the most awaited gala of the year with spectacular performances, music, dance and drama. |
| | |
| --- | --- |
| | School of Energy & Environment, TIET collaborates with WWF India to organise the WWF India Plastic Tide Turner Workshop. 'The Young Leaders Plastic Challenge' gave a chance to students to become a certified flag bearer of change in single-use plastic. Successful completion of the three-tier challenge helped students earn the UN Tide Turner Badge and Certificate. |
Reminiscing a wonderful evening spent with ambitious Thaparians, all set to take their next flight into future!
Heartiest Congratulations once again to all the degree recipients.

Professor Cyril Clarke, Virginia Tech, US attends TI's 33rd Convocation as the Guest of Honor. An insightful experience, as we celebrated our successful passouts and hear from world renowned educationist.
| | |
| --- | --- |
| Walk through an archive of creative artworks and stunning photographs by TIET students at 'Kaleidoscope 2019', the largest art exhibition at TIET. | AIESEC in Patiala, in partnership with Coca-Cola, organises its annual premier event Youth Speak Forum in Thapar Institute of Engineering & Technology. |
| | |
| --- | --- |
| ED Cell, TIET collaborates with Department of Science, Technology and Environment (DSTE), Punjab and Punjab Chamber of Commerce and Industries (PCCI) to organise 'The Startup Expo 2019' on 5th November' 2019 at The Lalit, Chandigarh. | Hosted by the School of Energy and Environment, TIET Patiala campus successfully organises the 8th edition of the world-renowned conference. |
| | |
| --- | --- |
| Tel Aviv University's Professor Klafter addresses TI faculty members. An insightful talk, indeed. | Econ Club, TIET organises the Wolf of Dalal Street 2019 in TAN Auditorium, TIET |
| | |
| --- | --- |
| The esteemed PRL Professor Dibyendu Chakrabarty visits the School of Physics and Material Science, TI for delivering a lecture on 'Space Weather' for students and faculty. | TI's annual techno-cultural fest - Saturnalia, one of the largest fest in North India became a hit with 15,000+ footfall and online reach of over 10 lacs. |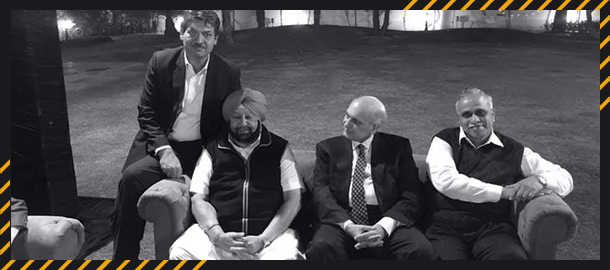 In frame (Left to Right): Dr. Ajay Batish, Deputy Director, TI, Captain Amarinder Singh, Chief Minister of Punjab, Mr. R.R. Vederah, Chairman, TI, Prof. Prakash Gopalan, Director, TI
Thapar Institute organises its third International Alumni Meet in three cities, Toronto, Washington and San Francisco. Over 250 esteemed alumni attended the interactive session with full enthusiasm and shared their success journey with us.

Rendezvous with our alumni!
TIET Patiala campus proudly hosts the Golden Jubilee Reunion for '69 batch on 16-17 November 2019.
MONTH: FEBRUARY 2020

MONTH: MARCH 2020

Editorial Co-ordinator:
Dr. Sheena Chhabra
Designed & Developed by:OMLogic