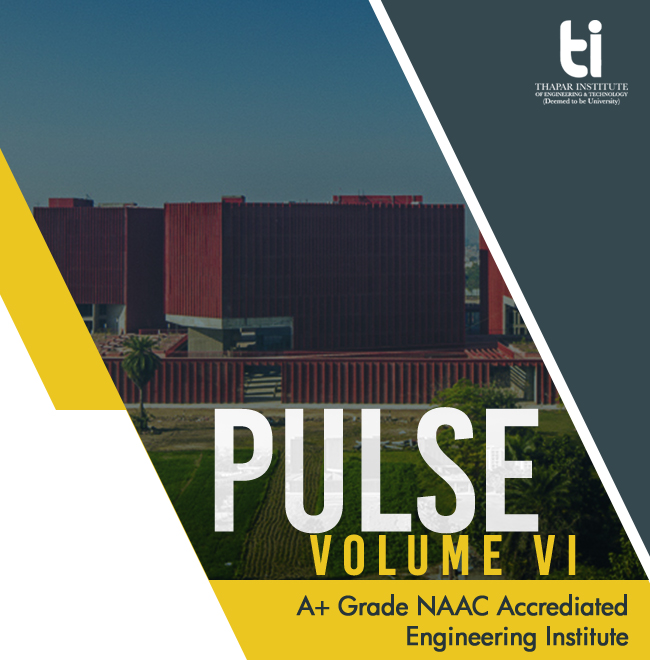 Baneesh, a 4th year student from ECE won the title Mr. Punjab, 2019 organized by Punjab Amateur Bodybuilding Association and bagged 3rd position in Mr. Uttrakhand 2019. He has also qualified for participation in Mr. India Body building, 2019.
ZS Campus Beats Case
Challenge 2019

Aditya, Aditi and Namit participated in campus engagement programme 'ZS Campus Beats Case Challenge 2019. Beating a multitude of teams from 60+ campuses, they finished in Top 10.

DrishTI online contest

A 3rd year student, Sukruth G from COE branch gave an outstanding performance in the online contests - ANALOG and DSP (Digital Signal Processing) conducted by Texas Instruments on 24th January 2019 by securing 1st place in DSP and 2nd place in ANALOG.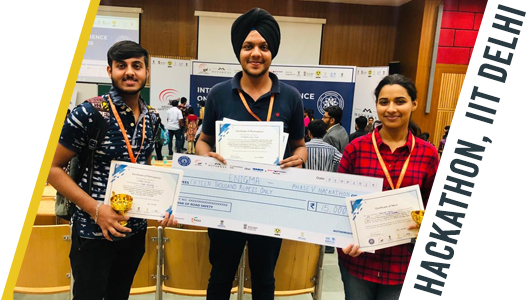 "Enigma", a team of 2nd year ECE students consisting of Karan Thakur, Anmoljeet Singh and Japneet Kaur showed technical expertise and great team work by winning 1st prize along with 15000 INR cash prize in college Hackathon organised by IRSC (Indian Road safety and campaign) at IIT Delhi.
| | |
| --- | --- |
| | Deepshikha Verma, a final year MSc (Chemistry) student published the book "Hello Mother: The Afterlife". The book is a tribute to the audience who find it hard to accept the harsh realities of life. |
TechThat'19 Winners

TechThat! : an online program contest conducted by American Express where several students participated from 8 engineering colleges. 20 students from Thapar Institute stood out with their excellent coding skills and won the contest.

TechThat'19 Campus Ambassador Award

Nikhil Jain of CoE, third year, selected as "Best Campus Ambassador of American Express 2019" in India!
| | |
| --- | --- |
| Out of 67 colleges, 1930 registered teams and over 13000 participants, 4 teams from TI made it to the grand finale of Deloitte TechnoUtsav 2.0. CSE students outperformed in both categories: TECHE and CCTC. | |
AkashGanga 3.0 by TAAS

Annual Astronomy fest Aakash-Ganga was celebrated with great zeal at Thapar Institute. The aim of the fest was to promote Science and critical thinking through astronomy.

Human Malaria Vaccine(s) Development: the Spoke in the Wheel"

A talk was organized by the department of Biotechnology, which was led by Prof. Prati Pal Singh from the Department of Pharmacology & Toxicology, on 23rd April 2019 on account of World Malaria Day.
Expert Talk by Prof Suresh K Bhatt

School of Mathematics organised expert session on TOPSIS - a method of finding sustainable alternatives in supply chain management. It was led by Prof. Suresh K Bhatt from Department of Supply Chain Management. The event was held on 30th April, 2019 and talked about world wide governance (WGI) index and TOPSIS (Technique for Order Preferences by Similarity to Ideal Solution) as solutions to define sustainable supply chain management indices (SSCMI).
TEDxTIET 2019

TEDxTIET 2019 was all about the genesis of new and creative ideas on one platform. With speakers coming together from different walks of life and talking about their journeys, TEDx aimed at bringing about a change in the world through these ideas.
| | |
| --- | --- |
| A new patent has been granted to TIET for an invention titled 'A solid catalyst for biodiesel production and a process for its preparation' by Dr Amjad Ali and team of School of Chemistry and Biochemistry. | Dr Prateek Bhatia, faculty from computer department of Thapar institute published a book on "Data Mining and Data Warehousing: Principles and Practical Techniques". This textbook is written to cater to the needs of undergraduate students of computer science, engineering and information technology. |
| | |
| --- | --- |
| Prof Romesh Batra appointed as University Distinguished Professor by Virginia Tech Board of visitors. He also received USACM Belytschko Medal. He has mentored over 100 graduates and postdoctoral researchers and created a rich academic genealogy spanning several decades. | Harpreet Singh from ECE, batch 2009-13, secured AIR 19 in Civil Services Exam 2018. A bright one there! |
| | |
| --- | --- |
| TI alum Abhishek Baghla batch 2012-15 bags AIR 4 in ESE Examination 2018 (Civil Engineering), conducted by Union Public Service Commission proving his academic excellence. | Rakshit Sharma from COE, batch of 2015-19 made it to Economic Times Campus Stars 2.0. He was named in India's 91 brightest engineering students. Over 37000 students from 2000 colleges participated, and TI student shines again! |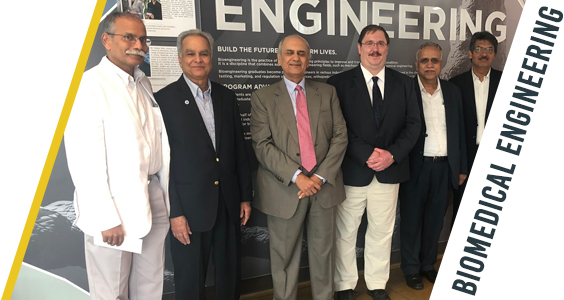 Thapar Institute will soon sign a comprehensive agreement with University of Toledo, Ohio, U.S. for Biomedical Engineering which will be a golden opportunity for aspiring students looking to explore studying Biomedical.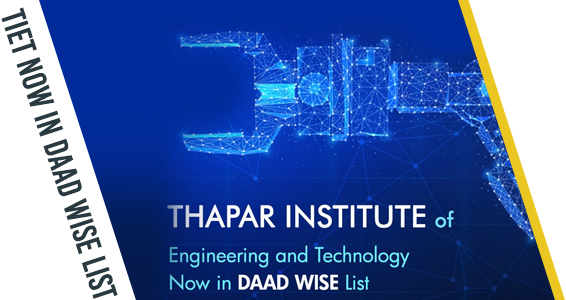 TI has been named among 80 Indian institutions eligible to apply for DAAD WISE. The German Academic Exchange Service, or DAAD (Deutscher Akademischer Austauschdienst) is the largest German support organisation in the field of international academic cooperation. It awards competitive, merit-based grants for studies and/or research internship in an accredited German institution of higher education.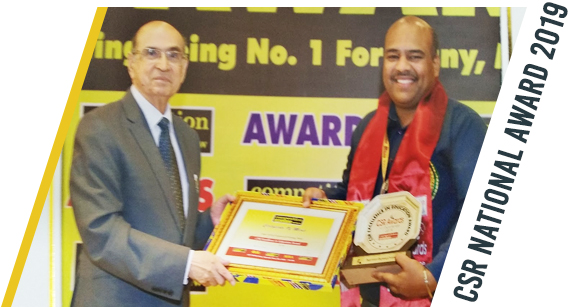 TIET received CSR National Award for Excellence in Education for the year 2019 from Competition Success Review.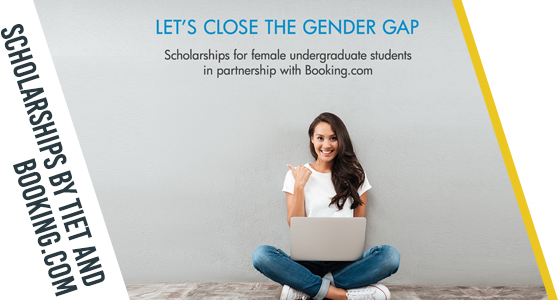 The travel e-commerce company, Booking.com has tied up with Thapar Institute to provide funding to female students pursuing education in the fields of science, technology, engineering and mathematics helping bridge the gender divide within the tech sector.
Virginia Tech partners with TIET to build research centre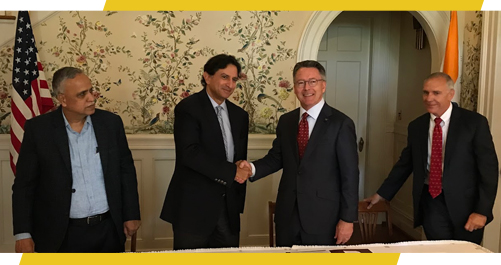 Thapar-Virginia Tech Centre of Excellence in Frontier Materials will be setup in Patiala to enroll faculty, post-doctoral fellows and PhD students to work on the subject. TIET will fund Virginia Tech $1 million over five years to fund the Thapar Professorship. TIET will also invest an additional $1 million over five years to build and equip the centre on its campus. Esteemed Prof Roop Mahajan will serve as inaugural Chair and will spend 3.6 months at the centre in Patiala.
Visit to Tel Aviv University (TAU)

Mr Thapar's and Mr Vederah's meeting with the TIET transfer students at Tel Aviv University.

Sister Chapter Program

AIChE TIET STUDENT CHAPTER via Sister Chapter Program collaborated with the HONG KONG UNIVERSITY OF SCIENCE & TECHNOLOGY, which ranked 41st in TIMES HIGHER EDUCATION WORLD UNIVERSITY RANKINGS'19. This will enable the students to share their technical knowledge and discuss about international competitions like CHEM-E-CAR and CHEM-E-JEOPARDY.
Prof. Aard Groen, Dean of University of Groningen visited Thapar Institute for review of Embedding entrepreneurship in engineering education initiated by TIET.
| | |
| --- | --- |
| Researchers from TIET in partnership with International maize and wheat improvement centre, successfully demonstrated how farmers can grow rice and wheat while conserving 40% water. | Researchers from TIET found that soon Punjab roads will be constructed using discarded plastic packets of chips, biscuits and other ready to eat items. |
The Food Security Centre of Excellence a joint initiative of TIET and Tel Aviv University, Israel was accorded operational on a high level meeting on 11th May, 2019. The meeting convened by coordinator TIET/TAU Food Security Science and Technology Center Prof. Moushumi Ghosh and was chaired by Shri R.R Vederah, Hon'ble CBOG. TIET. The Director, Deputy Director, TIET and a top level delegation from Punjab Agricultural University (PAU), Ludhiana led by Additional Director Research Dr Thind and scientists participated in the meeting. Five interdisciplinary research projects involving scientists from TIET, PAU and TAU from Biotechnology, Civil, Mechanical, Electronics, Computer engineering department were approved. Tel Aviv University was represented by Dr Eyal Friedmann, Dr Hadas Mammane Steindel and Pof Eyal Ben Dor and Prof Yosi Sacham. The progress of the Food Security Science & Technoogy Centre was presented by Prof. Moushumi Ghosh, Head Department of Biotechnology. Prof Yosi Sacham, a distinguished scholar with long standing experience and international reputation in technology development and transfer was introduced as the Chair Professor and International director for the Food Security Science & Technology Centre.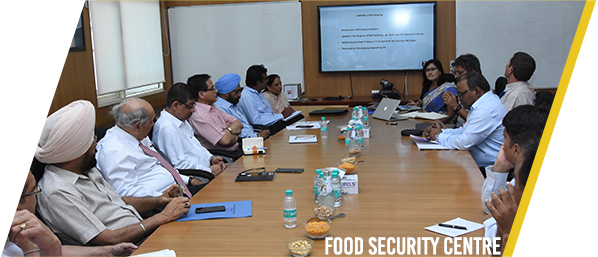 | | |
| --- | --- |
| | In his brief lecture, Prof Yosi Scaham, indicated that the vision of the centre will to develop technological and research solutions catering exclusively to global and Indian issues in food security. The centre will collaborate actively with research universities, agricultural research institutes, companies and government (both state and Indian) and offer high quality training to students. |
5 upcoming projects are being seed funded by TIET and Yosi Shacham, Professor Tel Aviv University: Inaugural Chair TIET Food Security Centre
Development and Standardization of Downdraft Gasifier System for SOFC application

B.A. Rosen, S K Mohapatra, Amjad Ali, S.S. Sooch, V.S. Saimbhi

Developing measurement systems for pathogens detection

Evgeni Eltzov, Moushumi Ghosh
Digital Villages: A Data-Driven approach to Precision Agriculture in Small Farms for Global Food Security and Complete Digital Paradigm Technology For Indian Agriculture

Eyal Ben-Dor, Yosi Shacham and Ram Fishman

Enhanced treatment of wastewater using a synergy of microalgae and microorganisms - without energy investment and biofuel production

Hadas Mamane, Amit Dhir and Shammi Kapoor
Developing delivery system of CAS9/gRNA to tissue culture of wheat and barley for genome editing of agronomic traits

Eyal Fridman, Shekhar Agnihotri, Anil Kumar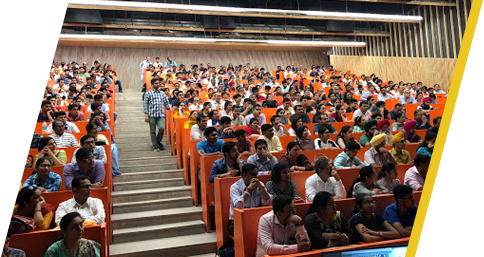 On 11thth May 2019, Open Day was conducted on the campus. Numerous students stepped-in to get a better understanding about placements opportunities, choice of programmes, & teaching pedagogy. They got a chance to explore the campus and interacted with students and faculties.
| | |
| --- | --- |
| | Born and brought up in Kashmir valley, Ms. Mansi attended the Presentation Convent High School in Srinagar. Post the insurgency and migration she completed her masters in Pune. She was then married to settle in the City of Nawabs- Lucknow. Post Heading two Multinational – FMCG companies in Sales and training for entire North. |
She completely dedicated herself in training in Education space. For the last eight years she was associated with the Alumni of Indian Institute of Management. Networking & Alumni engagement became her key strength.She Joined TIET on 22nd April 2019 and is heading the department of Alumni Engagement.
A Curse Called Nostalgia

Nostalgia has a colour I'd say,
I'm not really sure which though
Maybe it's the hue of the classroom when
we were little
Or a faint memory's blow.... Read more

By Anushka Sahni
1st year ENC

I Wanna Be Me

I don't have
The eyes of berry,
The smile of Hilary,
But that's what makes me wanna be me!
What I have today are the most special things,
I have got a dream, a future and the wings... Read more

By Vishu Chauhan
1st year ME
Editorial Co-ordinator:
Dr. Sheena Chhabra
Designed & Developed by:OMLogic