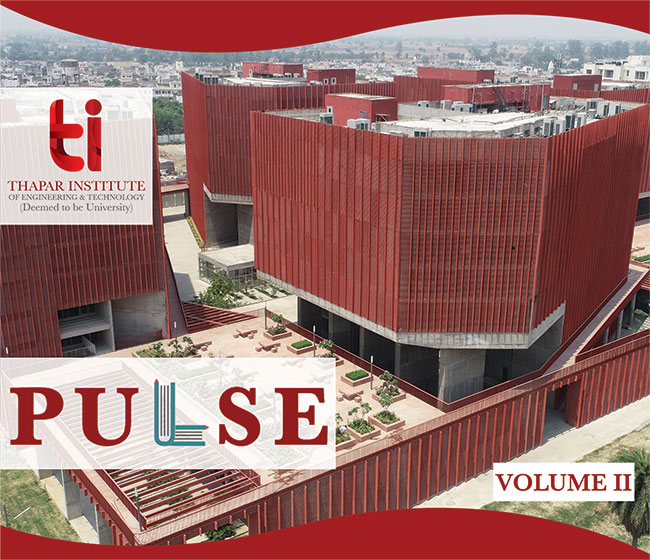 We did it again!
TIET jumps to 20th position this year up from 26th position last year in The National Institutional Ranking Framework (NIRF), MHRD, Govt. of India.
THE - Emerging Economies Ranking 2018
A feather in the cap as TI ranks in the prestigious Times Higher Education (THE) Golden Age University Rankings 2018. TI is in the 151-200 bracket among 200 institutions from 44 different countries
Academic Excellence
TI strives to achieve excellence in academics with 1:10 faculty to student ratio. The aim is to achieve a net promoter score of 90 in 10 years. It is planned to diversify through an array of new disciplines including Architecture & Design, Pharmacy and an integrated Law course. At TI, teaching and learning have a sharp focus on all systems of learning, be it -Teacher led, Self-paced, Peer to Peer and even Social learning.
Research & Innovation
In the research and innovation domain, the faculty at TIET published two papers on average. The average citation per article is 6.5. Centre of Excellence (COEs) are in 6 high-impact contemporary research areas. This is in collaboration with top global institutions.
New Labs - H Block
3 new labs enhancing the quality of studies and facilitate the students have been initiated. The labs include one each for electrical, mechanical and civil engineering.
Embedding Entrepreneurship in Engineering Education
An 8-member team from TIET visited the UG Centre of Entrepreneurship, University of Groningen, Netherlands for a short-term program on Embedding Entrepreneurship in Engineering Education. TI faculty members were trained in methods to introduce, experience and understand entrepreneurial practices to engineering undergraduate students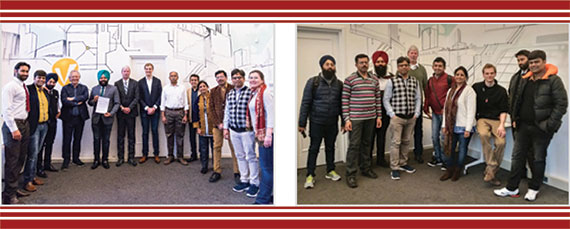 It gives us immense pleasure to share student achievements.
The varsity cricket team wins the Inter Technology University Cricket Tournament 2017-18 for the fourth consecutive year. The athletes also bagged 2 golds, 2 silvers, 5 bronzes in the Inter Technology University Athletics Men & Women Championship 2017-18 organised at TIET.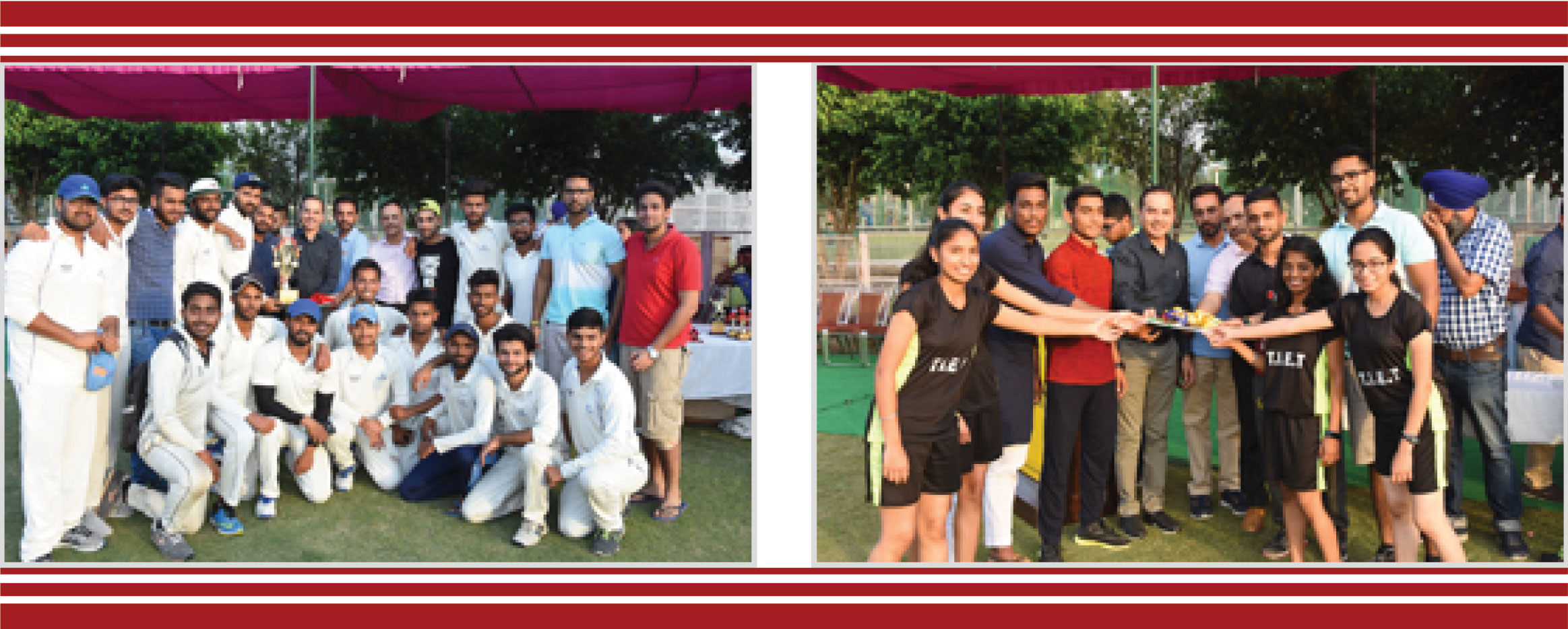 Accolades for many other competitions came to TI students . Team Impact won the 'Best Research Paper Award' entitled 'Neural Network based solutions for crop vandalism' at NSIT, New Delhi. They also won first prize in "Octahacks Hackathon" backed by organisations like Udacity and AWS. Another team, Team Eco, won third prize in the same hackathon that took place at Chitkara University.
Psychology Festival – Synesthesia
The School of Humanities & Social Sciences organized a Psychology festival – Synesthesia. The festival saw participation of more than 200 students from multiple cities of Punjab. There were debate, quiz, extempore role play, skits, mime, and photography, all related to Psychology.
Acumen
Acumen is a theme-based literary extravaganza where participants compete amidst teams in events designed and organized by all eight sub-societies of the LitSoc. The festival saw enthusiastic participation in as many as thirty events and it was the combined might of Dr. Who's team which edged out the rest for the trophy. This is s annual inter-hostel literary festival.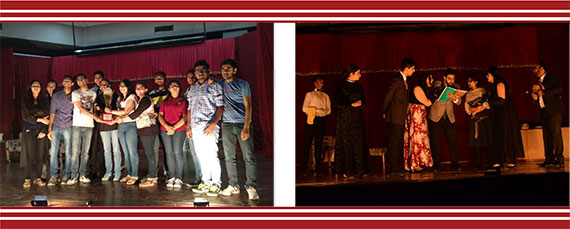 UNSW team's visit to TIET
A team from University of New South Wales (UNSW), Australia visited TIET in April, 2018. The team visited various departmental facilities and an agreement was reached for students to choose 2+2 or 3+1+1 program for an international UG or PG program.

Visit to Israel and Dublin
Officials visited Israel and Trinity College Dublin. The Israel visit is for long-term relationship building with multiple engineering, business and psychology schools. The TCD visit was to meet the batch that is expected to complete their engineering programme this year.

First IEP Cohort graduates
The first batch of IEP Cohort graduates from Trinity. This batch included seven students, of which 3 won the engineering school prize.

Thapar faculty as postdocs in global institutions
Nine faculty members from TIET went to global institutions including Trinity College Dublin, University of Waterloo Canada, Virginia Tech USA, Oxford ,UK as postdocs to build publication records, collaborate with professors, gain teaching experience and to devise a research plan.
Alumni Roundtable - USA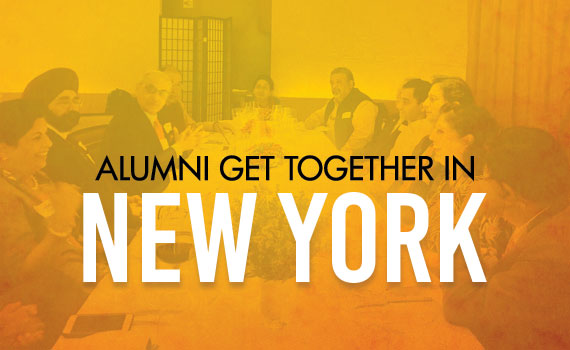 Alumni get together
Alumni meet was held in Patiala and was attended by more than 100 guests. Dr. O P Pandey, Dean Research and Dr. R K Sharma, Dean Faculty represented the varsity on this occasion. The logo of TIET Alumni Association was unveiled.
Global Leadership Summit was held in Patiala campus and business quizzes, talks, group discussions took place. Panel Discussion centric to Entrepreneurship, B-Plan workshops, Global Leadership Summit, Start up Pitching sessions were a part of the 2 day event.
Graduating, post-graduating and doctoral students of TIET participated wholeheartedly in the 'Alumni in the Making'.
Jalandhar Chapter of the Alumni Association held Alumni meet. The event was attended by more than 50 attendees.
Placements
Four students were offered jobs by marquee companies - De Shaw and Arcesium India. Salary package offered topped Rs. 33 lakhs pa.
Alumni Achievements
Sachin Gupta, B.E. Mechanical Engineering came 3rd in UPSC Civil Services Examination 2017.
Student Testimonials
From extraordinary learning curves to best campus placements, students share their experiences on being a part of Thapar Institute of Engineering & Technology. #YouCouldBeNext
CAPSL - New Directions in Teaching & Learning on Outcome based approach, Curriculum, Assessment and Reflection
A core module titled "Reflection" by Dr. Michelle Share was organized as a part of CAPSL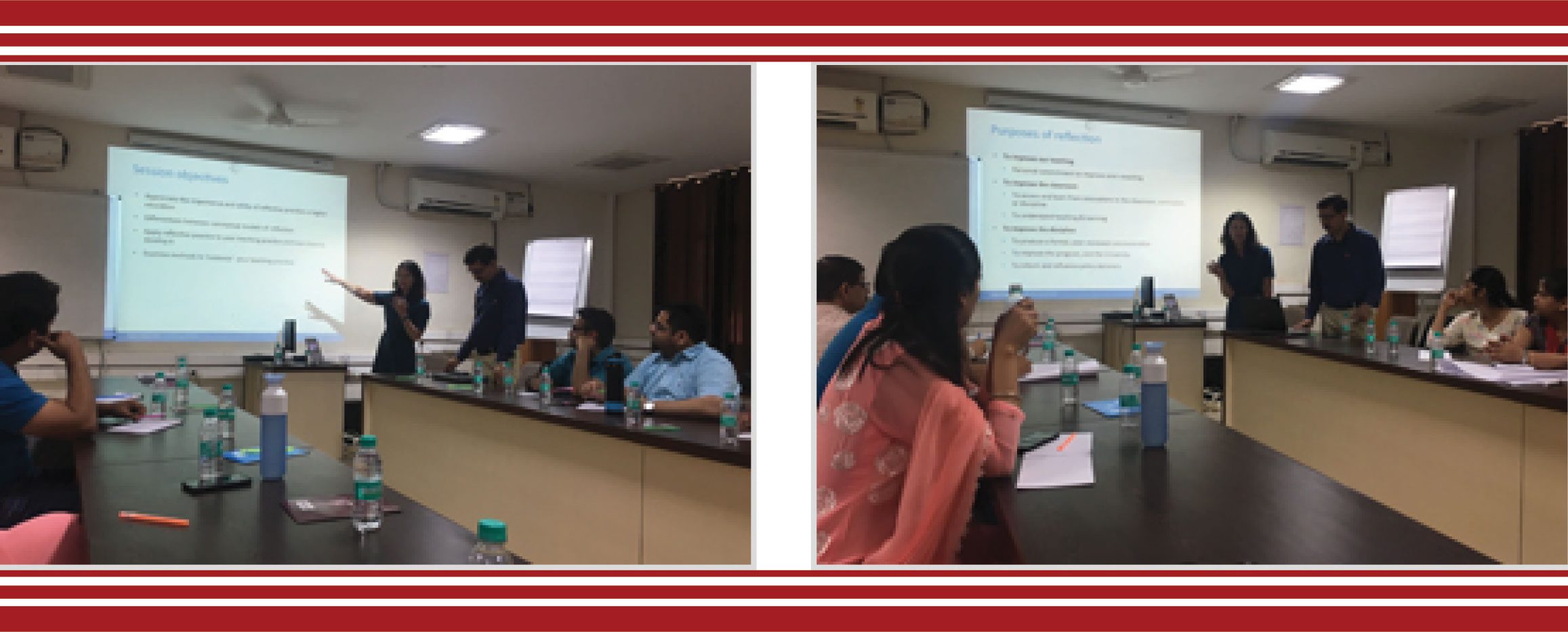 Centre of Training and Development events
Centre for Training & Development at TIET conducted many students and staff development programmes. Programmes included English enhancer, environment energizer, aptitude accelerator, and many other such sessions.
MoU with NSIC-Technical Service Centre
An MoU was signed between NSIC - Technical Services Centre and TIET for imparting skill through training programs to the students.

TI feels proud to share the achievements of their star faculty.
Dr. O.P. Pandey, Senior Professor, School of Physics and Materials Sciences received grant worth 59.76 lakhs for three projects namely 'Synthesis and characterization of molybdenum carbide nanoparticles for electrochemical applications', 'Synthesis and characterization of novel 2D metal carbides (MXenes) for energy conversion and storage applications' and 'Utilization of sea beach minerals for development of high performance aluminium matrix composites'.
Dr. Rajeev Mehta, Mr. Bikramjit Sharma and Dr. Rahul Chhibber were awarded Gold Trophy by PlastIndia Foundation for their excellent research on "Glass fiber reinforced epoxy-silyated clay nanocomposites" in Best Research in Polymer Sciences, Technology and Engineering category.
Mr. Piyush Samant and Dr. Ravinder Agarwal, faculty at TIET, are at the forefront of an ongoing research that aims to diagnose Diabetes by scanning the Iris.
Dr. Amandeep Singh Oberoi, Assistant Professor, Mechanical Engineering Department at TIET received recognition for his work that got published in collaboration with Royal Melbourne Institute of Engineering and Technology (RMIT) University, Melbourne, Australia.
Dr. Pawan Kumar in collaboration with several other authors from Jamia Milia Islamia, NIT Kurukshetra and Carnegie Mellon University, USA published 'Handbook of Research on Power and Energy System Optimization'.
The students at TIET were happy to know about the research initiatives at the institute and evolution of alumni in their respective fields.

Orientation Program for first-year- PROEM: 16 to 28 July 2018
Frosh Week: 20 to 24 August 2018.
Thapar Food Festival: 12 September 2018.
Editorial Co-ordinator:
Dr. Sheena Chhabra & Mr. P.B. Sukumaran
Designed & Developed by:
OMLogic