School of Humanities & Social Sciences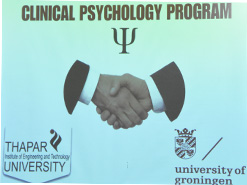 The School of Humanities and Social Sciences aims at providing value education to students and guide them to inculcate human values, upholding the ethos of professionalism and integrity.
The School has Masters programs in Psychology and Economics, and PhD programme in disciplines such as Psychology, Economics, Mangement, English and Entreprenureship. The School has MOU with the of Groningen, The Netherlands.
Interview of Ph.D on 09/01/2019 : School of Humanities and Social Sciences Department (Room No.127) G-BLOCK